The surgeons of Ponte Vedra Plastic Surgery are proud to offer a more permanent solution to the removal of spider and varicose veins in the legs. Sclerotherapy is a treatment for both men and women that helps to restore the appearance of the legs. During the procedure the blood vessels being treated are injected with an irritant that causes inflammation, coagulation of the blood, and narrowing of the blood vessel walls. Following this treatment, the scarred veins will begin to fade away, creating beautiful legs that are ready to be shown off.
Reviews
"I am writing this article in praise of my Aesthetician, Chris Weber at PVPS. I recently had a small procedure done and was concerned about post surgery care and maintenance of my lid area of my eye which is very delicate. I have been going to Chris at PVPS for several years now and thoroughly have enjoyed her tips and especially the expert and thorough knowledge she expends through years of her attending the most advanced progressive symposia's and certifications in skincare. My skin always looks marvelous when I follow in her advice on skincare and many family and friends have now made PVPS their skincare meca of choice and Chris as their Aesthetician. No matter if I choose to use the skincare that she recommends after she utilizes on a facial for me or to first "test drive" the skincare products I always return to get those products because quite honestly my skin just looks and feels better! Again, I returned to Chris to follow up and heed her suggestions of what would help firm, moisturize and keep my delicate eye area looking tight and smooth. I have been following this regimen and gotten many compliments. I started out after having several different skincare specialists after moving to Jacksonville but have stayed with Chris simply because I love her amazing deep cleansing facial's and how I look and feel afterward. I expected the best at PVPS but certainly surprised that Chris has elevated my experience far beyond my own expectations, she is superior at her craft! Chris is the total package for indulgence, experience and complete relaxation!"
- L.W. /
Yelp /
Nov 17, 2015
"I am writing to praise Connie. She is hands-down the most gifted and knowledgeable injector around. I come to her with outrageous expectations and she always exceeds them aesthetically. Best thing about her work is her ability to keep me looking natural. I'm young and get a lot done for my age, but no one ever guesses I've had fillers/botox etc. She is wonderful to visit with each time I see her. Amazing."
- T.W. /
Google /
Jul 21, 2018
"Dr. Hickman and Dr. Sternburg are AWESOME!! As well as all the doctors and staff!! Highly recommend Ponte Vedra Plastic Surgery, professional, caring, exceptional care and impeccably clean!"
- J.A. /
Facebook /
Jul 19, 2018
"Can't say enough wonderful things about Dr Rumsey. I had a lower body lift in 2005 and outer thigh Lipo and inner medial thigh lift in 2018. They go above and beyond. HIGHLY recommend!"
- Anonymous /
RateMDs /
Jul 10, 2018
"Dr. Bret Snyder and his staff are wonderful. I did not make this decision lightly and did a lot of research before choosing a physician. Dr. Snyder is one of the best. He is masterful at his craft and very honest and direct about options and outcomes. In my opinion he is a true artist and cares very deeply about the best results for his patients. He holds himself to a very high standard and expects the same of his colleagues. My experience at Ponte Vedra Plastic Surgery was warm, professional, and my results far exceeded my expectations. If you chose this doctor, you will be in excellent, capable hands. In all sincerity, Dr. Snyder is fantastic plastic surgeon."
- C.G. /
Google /
Jun 28, 2018
Previous
Next
Sclerotherapy treats veins by injecting a sclerosing solution directly into the vein. The solution causes permanent damage to the vein, causing it to collapse and absorb into the body. Sclerotherapy is a procedure that will be tweaked for every individual based on the number, size, and location of the veins that are being treated. In most cases, there is usually one injection for every inch of spider vein. As each injection takes place, the surgeon will place light pressure on the injection site with a cotton ball and ointment.
Sclerotherapy is performed in an accredited surgical facility. During the procedure, patients will be given a local anesthetic in areas to diminish discomfort, although the patient should only feel a few small pricks. Recovery following vein treatment through sclerotherapy does not require any downtime or absence from the workplace. Most individuals can resume normal activities within 24 hours, and will wear a compression stocking for a few days while the legs heal. Patients will begin to see their veins fading within 2 to 3 weeks, with maximum results being revealed around 6 weeks after the treatment.
Sclerotherapy treatment will vary depending on the number and size of veins that are being treated. Most surgeons charge approximately $250-$500 for a session of sclerotherapy. For most patients, 1-2 treatments are normal, while patients with more severe veins should expect 3-4 treatments.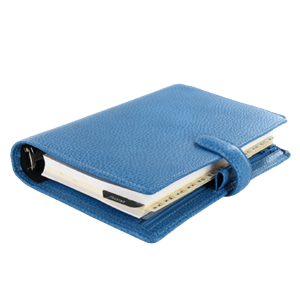 Sclerotherapy can improve the appearance of the legs by 70%, but it will not target every single vein. Additional treatments may be necessary for optimal results. Although many patients are very satisfied with the results from sclerotherapy, check with our team to clarify anticipated results and to see if the treatment is the right fit for you.
How About Other Treatments?
While Sclerotherapy is a popular and effective method to remove unattractive veins from the legs, it is not the only choice of treatment that men and women have to choose from. Alternatives include laser treatment, surgical stripping, and even some radiofrequency treatments. Consult our team to discover the optimal solution for your specific case.
There may be some skin irritation, slight itching, and some skin discoloration after treatment, but this is usually evident at the injection site and will subside in a few days. This procedure is non-invasive, and complications are very rare.
It is best to plan your treatments a couple of months apart. This gives the skin ample time to heal, as well as time or the treated veins to completely disintegrate.