When home skin treatments aren't effective but you aren't ready for surgery, try nonsurgical procedures for skin rejuvenation like microneedling. Our team of highly-trained plastic surgeons is pleased to offer microneedling (also known as collagen induction therapy) at our office in Jacksonville, FL. Microneedling uses multiple fine-gauge needles to safely and effectively create micro-injuries in the needed areas of the skin. The micro-injuries trigger the body's natural production of collagen and elastin, two nutrients that contribute to the overall health and appearance of your skin. Easily combined with other treatments, like serums or PRP (platelet-rich plasma), microneedling can help reduce scars, stretch marks, and pores. Schedule a consultation at Ponte Vedra Plastic Surgery to discover more about the benefits of microneedling and ways to customize the treatment for your skin concerns and goals.
Reviews
"I am writing this article in praise of my Aesthetician, Chris Weber at PVPS. I recently had a small procedure done and was concerned about post surgery care and maintenance of my lid area of my eye which is very delicate. I have been going to Chris at PVPS for several years now and thoroughly have enjoyed her tips and especially the expert and thorough knowledge she expends through years of her attending the most advanced progressive symposia's and certifications in skincare. My skin always looks marvelous when I follow in her advice on skincare and many family and friends have now made PVPS their skincare meca of choice and Chris as their Aesthetician. No matter if I choose to use the skincare that she recommends after she utilizes on a facial for me or to first "test drive" the skincare products I always return to get those products because quite honestly my skin just looks and feels better! Again, I returned to Chris to follow up and heed her suggestions of what would help firm, moisturize and keep my delicate eye area looking tight and smooth. I have been following this regimen and gotten many compliments. I started out after having several different skincare specialists after moving to Jacksonville but have stayed with Chris simply because I love her amazing deep cleansing facial's and how I look and feel afterward. I expected the best at PVPS but certainly surprised that Chris has elevated my experience far beyond my own expectations, she is superior at her craft! Chris is the total package for indulgence, experience and complete relaxation!"
- L.W. /
Yelp /
Nov 17, 2015
"I can't say enough about all of the staff I've encountered at PVPS. Lynette is warm, welcoming, and just a joy to interact with! Amy is the absolute best when it comes to Botox! I've referred several of my friends to her and they are all more than pleased! Dr. Rumsey, Beth G., Mandee, Crystal, and Beth N. all knocked my socks off with the level of attention and detail they've provided me during the last few months! From consult, to day-of surgery, to post-op appointments; I know, without a doubt, that I've been in the best hands in Jacksonville! Very thankful to this practice!"
- J.M. /
Facebook /
Feb 07, 2019
"I heard about Dr Sternberg from a friend that had used him for the same type of procedure I was looking to have done. He is such a talented surgeon & did a fantastic job on me, I am so happy with my results & I am only 4 weeks post op. I highly recommend him, he has wonderful bedside manner & is very good at what he does. His nurse Lisa is also fantastic as well as the rest of the staff I have come in contact with."
- L.K. /
Facebook /
Jan 20, 2019
"Best plastic surgeon ever! - Very professional and intelligent! Was my first surgery ever and she made me feel right at home. Results are stunning! So happy I chose to go to her. Very honest and attentive. :) went in for a consultation and she went over my options without any pressure. Went back over my choice right before surgery and everything was just perfect! She's very kid friendly which is hard to find now days. So..."
- O. /
RealSelf /
Dec 21, 2018
"Lower body lift after weight loss - Dr. Rumsey is awesome, he listened to what I wanted and gave me realistic expectations. He seemed genuinely excited to perform the surgery and make a change in my life. He and his team have great follow-up, checking in on me postoperatively and ensuring my health and well being. His calendar is booked appropriately so office visits and procedures are performed on time. I cannot say enough about how caring he is and how professional he and his staff are. From my first meeting with him to my most recent check-in I have been impressed. My results are truly transformative, I cannot believe this is my body. The scar is perfectly placed and blends in with my anatomy already, it is thin and flat with no indentions or dog ears. When I am ready to continue my journey, it will be with him."
- B. /
RealSelf /
Dec 11, 2018
Previous
Next
You may benefit from microneedling if you have slight to moderate skin issues, like a decrease in firmness or an uneven texture. Microneedling treatments can also improve the appearance of pores, stretch marks, and scars. You need to be willing to wait a while before seeing benefits from your microneedling treatment since the collagen and elastin will need a month or longer to have an effect on the skin, but you will see natural-looking results and gain healthier, stronger skin.
Collagen induction therapy with microneedling is done in one of our office procedure rooms in about 30 – 60 minutes with numbing cream or a local anesthesia if desired, but patients typically experience mild or no discomfort. The skin being treated will be cleansed before the microneedling handpiece is passed evenly over. After the microneedling is done, a topical treatment like platelet-rich plasma (PRP) or a vitamin-infused serum can be applied for deeper penetration of the nutrients into the skin. A moisturizer will be massaged in along with sun protection since your skin will be sensitive after the treatment.
Following the procedure, you might develop light swelling and redness for about a day, but this should resolve on its own. It may take about 1 – 2 months as the collagen and elastin levels increase before you see visible improvements in the health and appearance of your treated skin. You should plan to get about 4 – 6 maintenance treatments every 4 – 6 weeks for the best results and long-term skin health.
Frequently Asked Questions
What exactly is microneedling?
Collagen induction therapy or microneedling is a nonsurgical treatment to improve the health of your skin. Collagen is a fibrous protein that helps keep your skin supple, smooth, and tight. As you get older, your stores of collagen are depleted and your skin becomes thin and less elastic. Microneedling casues small wounds in your skin. These micro-injuries force your skin to increase its collagen production and generate new skin cell growth. Once healed, your skin is healthier, firmer, and brighter.
Can I combine other treatments with microneedling?
During the microneedling process, channels are created in your skin that make it easier for treatments to penetrate the deeper layers. This is why microneedling is commonly combined with other treatments, like vitamin-rich serums or platelet-rich plasma (PRP). Microneedling with PRP is more commonly known as the vampire facial. During your consultation, we can talk about what treatments may be performed along with microneedling and which can help your skin's health.
How many treatments are recommended for optimal results?
Usually, patients need 3 – 6 sessions to see their best results. However, the number of treatments you need will depend on your goals and the condition of your skin. Microneedling can be performed every 4 – 6 weeks as needed. During your consultation, we will estimate how many treatments you will need based on your skin and goals. Once you have reached your goal, we recommend getting maintenance treatments two time a year.
Is microneedling safe for everyone?
On the whole, microneedling is safe for all skin types and tones. Since the skin injuries created are so small, there are usually no side effects after the treatment. Microneedling can be applied to most areas of skin, including the arms, face, neck, chest, thighs, and calves. Microneedling is not recommended if you have been on Accutane in the last few months, as well as if you have an open wound, herpes simplex, or active skin infection. In addition, you may not be a candidate for microneedling if you are pregnant, nursing, or undergoing radiation treatments.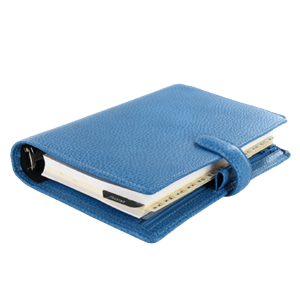 Costs for microneedling will vary depending on what is in your plan. During your consultation, we will evaluate your skin and then develop your personalized plan. Once this is done, we will explain your costs and the procedure process. Ponte Vedra Plastic Surgery often offers specials on treatment packages, so ask about current deals during your consultation. Schedule a consultation with us to hear more about this procedure and complementary skin revitalizing options.