Ponte Vedra Plastic Surgery offers microneedling with PRP therapy, a treatment that removes old or damaged skin cells on your face, neck, or chest to stimulate skin repair. As an additional benefit, your platelet-rich plasma (PRP) can be applied to the same area to help tissue heal and permit the skin to grow new cells. These two treatments together are often referred to as the vampire facial and can decrease the appearance of lines, wrinkles, scars, dark spots, large pores, and other skin conditions. The texture of your skin may be greatly improved to appear smoother and more even without damaging the skin. If you would like to learn more about the microneedling with PRP treatment, schedule a one-on-one consultation with our PVPS team in Jacksonville, FL.
Reviews
"I am writing this article in praise of my Aesthetician, Chris Weber at PVPS. I recently had a small procedure done and was concerned about post surgery care and maintenance of my lid area of my eye which is very delicate. I have been going to Chris at PVPS for several years now and thoroughly have enjoyed her tips and especially the expert and thorough knowledge she expends through years of her attending the most advanced progressive symposia's and certifications in skincare. My skin always looks marvelous when I follow in her advice on skincare and many family and friends have now made PVPS their skincare meca of choice and Chris as their Aesthetician. No matter if I choose to use the skincare that she recommends after she utilizes on a facial for me or to first "test drive" the skincare products I always return to get those products because quite honestly my skin just looks and feels better! Again, I returned to Chris to follow up and heed her suggestions of what would help firm, moisturize and keep my delicate eye area looking tight and smooth. I have been following this regimen and gotten many compliments. I started out after having several different skincare specialists after moving to Jacksonville but have stayed with Chris simply because I love her amazing deep cleansing facial's and how I look and feel afterward. I expected the best at PVPS but certainly surprised that Chris has elevated my experience far beyond my own expectations, she is superior at her craft! Chris is the total package for indulgence, experience and complete relaxation!"
- L.W. /
Yelp /
Nov 17, 2015
"I can't say enough nice things about Dr Burke and his staff .. his nurse Carol, the anesthesiologist Dr Dixon , the nurse in recovery and everyone else who made my experience great ! Everyone is so nice and caring ."
- C. /
Google /
Apr 18, 2019
"Was recently in for Botox and Juvaderm, the staff are super nice and professional and I'm quite pleased with the results."
- R.L. /
Facebook /
Apr 01, 2019
"I can't say enough about all of the staff I've encountered at PVPS. Lynette is warm, welcoming, and just a joy to interact with! Amy is the absolute best when it comes to Botox! I've referred several of my friends to her and they are all more than pleased! Dr. Rumsey, Beth G., Mandee, Crystal, and Beth N. all knocked my socks off with the level of attention and detail they've provided me during the last few months! From consult, to day-of surgery, to post-op appointments; I know, without a doubt, that I've been in the best hands in Jacksonville! Very thankful to this practice!"
- J.M. /
Facebook /
Feb 07, 2019
"I heard about Dr Sternberg from a friend that had used him for the same type of procedure I was looking to have done. He is such a talented surgeon & did a fantastic job on me, I am so happy with my results & I am only 4 weeks post op. I highly recommend him, he has wonderful bedside manner & is very good at what he does. His nurse Lisa is also fantastic as well as the rest of the staff I have come in contact with."
- L.K. /
Facebook /
Jan 20, 2019
Previous
Next
A great candidate for microneedling with PRP would be any individual looking to alter the appearance or texture of the surface of their face. Dry skin, uneven skin tone, coarse texture, age spots, loose skin, wrinkles, acne, and scarring are skin conditions that could benefit from a microneedling with PRP treatment. This procedure can also be utilized to combat the effects of sun damage that may have caused skin to have a rough texture or hyperpigmentation.
Prior to the microneedling portion of your treatment, someone from our medical staff will draw your blood for the PRP collection. The drawn blood will then be taken to our lab for the separation process where your stem cells, platelets, and growth factors will be turned into PRP. For the microneedling treatment, Ponte Vedra Plastic Surgery employs innovative technology to create small holes in your skin. The little needles used will not damage your skin but will instead help stimulate the production of collagen. Once the microneedling is done, the PRP serum will be placed on the skin to sink in. The PRP serum will remain on the skin to be fully absorbed, you will be able to cleanse later that day. This can also be combined with a filler or wrinkle relaxer.
Following your microneedling with PRP procedure, you could experience some regular effects such as swelling, bruising, and redness. We recommend that you do not wear makeup, use abrasive skin cleansers or submerge in pools for around 72 hours following the session. Activities like this could expose your skin to harsh chemicals and bacteria which could lead to adverse reactions. You also need to reduce sun exposure or use protective measures when going outside. Final results are usually seen within several weeks as the skin works to repair and heal itself.
Frequently Asked Questions
How effective are microneedling with PRP treatments?
The results from microneedling with PRP treatments may not be visible right away, but the growth factors in the platelet-rich plasma serum will help to stimulate the growth of healthier, stronger skin. To get your best results, you may need to get several treatments initially and then maintenance sessions. We will go over realistic expectations during your consultation so you know what to expect after your treatment.
How many microneedling with PRP treatments should I get?
Initially you may want to get a series of treatments scheduled every few weeks. Depending on the starting condition of your skin and your specific concerns, we will create a microneedling with PRP treatment plan that restores the health of your complexion. In between microneedling with PRP treatments, you may want to schedule a facial or other skin treatment to remove dead skin layers and nourish the new growth.
How often should I get microneedling with PRP treatments?
After an initial series of treatments, you may want to schedule maintenance microneedling with PRP sessions 2 – 4 times per year. This will vary based on the health of your skin and goals, so we will help you develop your unique microneedling with PRP treatment plan. We will also be able to recommend how often you should get treatments so your complexion remains fresh.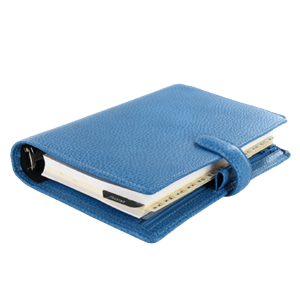 Microneedling with PRP treatments will be priced according to the size of the area(s) being treated. After your initial consultation with our team, a treatment plan will be developed to address your unique concerns and then we will be able to estimate your costs. Ponte Vedra Plastic Surgery often offers discounts on packages of several treatments like microneedling with PRP as well as monthly specials. You can ask about these and payment methods we accept when you are scheduling your consultation.