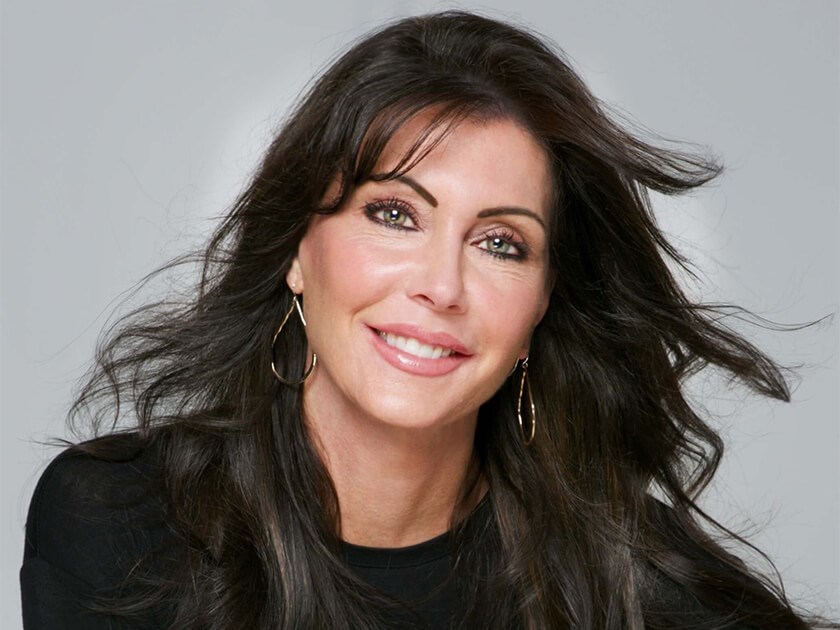 In 1989, She began working in the medical field as a Medical Assistant for a Family practice group affiliated with the University of Florida. In 1992 she was offered the position as Patient Care Coordinator for the University of Florida's Chief of Plastic Surgery, who started one of the first Plastic Surgery Centers and Medical Spas in the area. While working as a plastic surgery Patient Care Coordinator she gained an interest in Medical Aesthetics and decided to obtain her Medical Aesthetician Degree. In 1995 she relocated to Ponte Vedra and accepted a position with one of the largest Dermatology and Aesthetic Surgery practices in the area where she began her Aesthetician career. For the first two years she worked side by side with the lead Dermatologist to learn everything possible regarding all skin types and their respective issues. She remained with the practice for 17 years and for the next 15 years managed a team of four Aestheticians and eight Medical Assistants, while also performing common and cutting edge skin care services and treatments.
In 2011, she proudly joined the team at Ponte Vedra Plastic Surgery and has continued to advance her Aesthetic education through the Florida Board of Cosmetology and her skills through the many opportunities provided to the Aesthetic team by Ponte Vedra Plastic Surgery. Most recently she earned her Master's Certificate in Micro-needling educational opportunity under the guidance of Dr. Lance Setterfield, M.D. the author of "The Concise Guide to DERMAL NEEDLING." She remains an active Member of the American Registry of Medical Assistants and continues her education as a Medical Assistant by extensive classes provided by Medical Assistant Registry annually. On a more personal note, she and her husband, John, founded a nonprofit exotic animal rescue ten years ago, (Big Oak Wolf Sanctuary), in Green Cove Springs, Florida. They live on the five-acre Sanctuary with 57 rescued wolves and wolfdogs, where her time away from work is spent nurturing these majestic animals back to health and teaching others about them and their needs. She feels blessed to be able to care for people in her profession and these beautiful animals at home, both of which allow her to positively influence the lives of others.
Special Certifications & Services:
Master Certified in Micro-needling
Skin Transformation with procedures and product implementation for Acne
Hyper-pigmentation, Rosacea and texture issues to include superficial Rytides/Wrinkles
Complexion Analysis and diagnosis
Acne Facials and Treatment
Hydrating Facials
Deep Cleansing Facials
Chemical Peels of all types
Epidermal Leveling
Microdermabrasion
Facial waxing
Skin Care Consulting
Make up application
CO2 Laser Resurfacing pre and post-operative care
Certified by SkinMedica, Obagi, SkinCeuticals, Procyte, Environ and ColoreScience.
Reviews
"I have known Deb Knight for over 10 years. She is very personable and possesses a wealth of professional knowledge. I have total confidence in her advice and recommendations. In addition to caring for me, she has treated my son in the past for acne and improved his skin integrity and overall condition of his skin. And he is a cutie pie! I also love the fact that when I go to Ponte Vedra Plastic Surgery that I am not pushed to purchase products like some other facilities. Deb always stays current with the latest skin products/techniques and makes the proper changes to my regime. This can be quite the challenge for the aging woman, who is facing the test of time and is still young at heart! Thank you, Deb, for making this aging working woman feel better about herself. You are the best!!!"
P.W.
Yelp
"Hi Debra! I just wanted to give you a quick shout out and BIG THANK YOU!! The last time I was in to see you..you had recommended I get a spot on my face looked at. I had a biopsy done two weeks ago. Turns out to be a basal cell carcinoma. ..which I would have let slide but for your suggestion. I've had at least 3 Doctor and 2 PA'S look at it over the past few years..to no avail. You are the only person who caught the irregularity. ..and I thank you sooo much!! I am having Dr.Warren perform MOHS surgery this coming Tuesday. As the spot is between my nose and eye.. I am very concerned about scarring. Is there any protocol you can suggest I do either before or after surgery? ? Again...thank you so much for catching this. I really appreciate your expertise and professionalism. You are the best and have in me...a client for life! !"
S.B.
Office Visit
"I wanted to do something about the brown pigmentation spots on my face. So, three years ago, I phoned PVPS and made an appointment with Debra Knight. From the moment I walked into PVPS I knew that I had made the right choice. The reception staff is amazing and so very helpful. I cannot say enough about Debra Knight. She absolutely "cured" my skin. Deb spent quality time with me three years ago and she absolutely cared about the skin care regime she decided was correct for my skin issue. After three months, I started seeing the most gorgeous, flawless skin I have ever seen and it WAS MY SKIN! Now, three years later, I am as loyal to Deb Knight as ever! Deb keeps me on a precise skin care routine and I follow her professional advice daily. Deb also does my facials and my microdermabrasion. I am such a loyal believer of Debra Knight that I began taking my daughter to Deb three years ago! Now, she is a loyal patient of Deb's. I have referred many friends to Deb because when they want to know my "secret" to looking so youthful, I have to share with them what Deb and PVPS has done for me. I am committed to Debra Knight and PVPS. I am honored to be a member of the PVPS patient family."
C.T.
Office Visit
"I started getting facials with Debra at the Ponte Vedra Beach center in January 2016. I suffered from severe acne for over 8 years and had tried everything including antibiotics and various topical regiments with no long term success. She started me on the Zo Skin Health line and it has truly transformed my skin! I can't remember the last time my face looked this clear. I can't wait to see what other improvements Debra can make with my skin. :)"
V.G.
Google
"this is so awesome. you all are always right on in terms of convenience and pricing. very greatly enjoyed the microdermabrasion on Monday with Deborah."
Anonymous
Office Visit