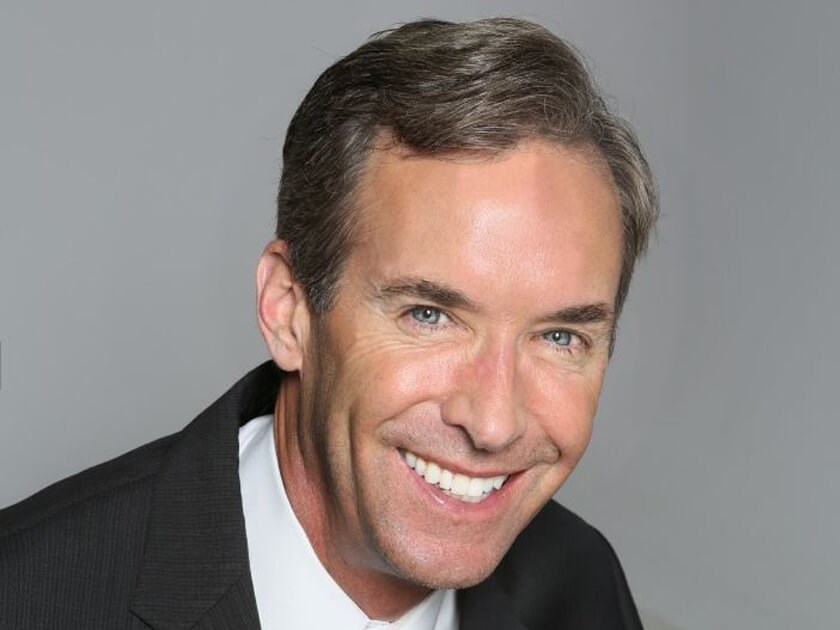 Dr. Brett Snyder is a talented Northeast Florida board-certified plastic surgeon who offers cosmetic and reconstructive surgery, along with nonsurgical procedures. This Jacksonville native uses his skill to treat plastic surgery as an art to not only transform his patients' physical appearance but to boost their confidence as well. As a highly sought-after plastic surgeon, Dr. Snyder understands the importance of providing his patients with customizable and compassionate care. Dr. Snyder continually strives to provide the safest procedures with the most outstanding results possible.
Before arriving at Ponte Vedra Plastic Surgery, Dr. Snyder had his own thriving cosmetic and reconstructive surgery practice. A true family man, Dr. Snyder loves spending quality time with his lovely wife and 3 terrific children. As a huge exercise and fitness buff, Dr. Snyder encourages his family to participate in local running events. Dr. Snyder also enjoys training for and competing in cycling races and triathlons.
Dr. Snyder is a highly-skilled reconstructive surgeon who specializes in complex cases like breast reconstruction surgery and craniofacial surgery. He provides a wide range of surgical and nonsurgical procedures to restore confidence and rejuvenate and enhance the appearance.
At Vanderbilt University, Dr. Snyder received both his undergraduate degree and medical degree. At the esteemed Stanford University, Dr. Snyder completed residencies in General Surgery and Plastic and Reconstructive Surgery. At the Australian Craniofacial Unit, Dr. Snyder served as a fellow. In San Francisco at the Buncke Clinic, Dr. Snyder completed a Microsurgery fellowship.
Board Certification – The American Board of Plastic Surgery, 1998, 2007
1985 – 1989 Vanderbilt University, Nashville, Tennessee, Magna cum Laude Graduate-Bachelor of Science (Molecular Biology)
1989 – 1992 Stanford University, Stanford University Medical Center, Stanford, California, General Surgery Residency
1992 – 1994 Stanford University, Stanford University Medical Center, Stanford, California, Plastic Surgery Residency
1994 – 1994 Davies Medical Center, Microsurgical Replantation and Transplantation Department, San Francisco, California, Microsurgical Resident
1994 – 1995 Stanford University, Stanford University Medical Center, Stanford, California, Chief Resident, Plastic Surgery Residency
1995 – 1996 Australian Craniofacial Unit, Melbourne, Australia, Fellowship
Dr. Snyder has been board-certified by the American Board of Plastic Surgery since 1998. At Stanford and Kaiser Permanente, Dr. Snyder was a member of the clinical faculty and while there, he developed programs in Cosmetic and Craniofacial Surgery. Before arriving at Ponte Vedra, Dr. Snyder was a practicing partner at Napa Valley Plastic Surgery Associates. A giving nature has led Dr. Snyder all around the globe to provide reconstructive surgery for children in need. Through the years, he has been instrumental in leading surgical trips to Laos, Vietnam and Peru.
Professional Memberships and Activities
American Society of Plastic Surgeons
California Medical Association
Napa County Medical Society
Innovative Procedures Committee, ASAPS, 2010 – present
Light and Energy Based Devices Sub-committee, ASAPS, 2011
Medical Director, Healing the Children Florida-Georgia, 2010 – present
Medical Director, Taboo Tattoo Program, Napa County Health and Human Services, 2000 -2004
Leader, Interplast* Vientiane, Laos January 1999, January 2000
Interplast* Quang Ngai, Vietnam January 1998
Interplast* Ho Chi Minh City & Ban Me Thuot, Vietnam, January 1995
Interplast* Iquitos, Peru, February 1993
Visiting fellow, University of Vienna, Austria, September – November, 1993
*Interplast is a non-profit organization which provides reconstructive surgery for children in developing countries.
Publications and Presentations
Snyder BJ, Hanieh A, Trott JA, David DJ. Transcranial Correction of Orbital Neurofibromatosis, Plastic Reconstruction Surgery 102(3): 633, 1998.
O'Sullivan ST, Snyder BJ, Moore MH, David DJ. Outcome Measurements of the Treatment of Maxillary Fractures: A Prospective Analysis of 100 Consecutive Cases, Br J Plastic Surgery Oct; 52(7) 519-23, 1999.
Hentz VR, Snyder BJ. Radial Nerve Grafting in the Arm, In: Blair WF, Steyers, CM (eds.): Techniques in Hand Surgery. Baltimore: Wiliiams & Wilkins, 1996: 797-806.
Snyder BJ, Ramos D, Robbins, R. Primary Repair of Complete Sternal Cleft with Pectoralis Major Muscle Flaps, Annals of Thoracic Surgery 61: 983-4, 1996.
Snyder BJ, Oliva A, Siko PP, Buncke HJ. Calcific Myonecrosis following Compartment Syndrome: Report of Two Cases, Review of the Literature and Recommendations for Treatment. Journal of Trauma 39(4): 792, 1995.
Hot Topics: That was then this is now. Non-invasive body contouring and skin tightening. American Society for Aesthetic Plastic Surgery. Boston, May 2011.
Hot Topics: Regenerative Tissue Matrix Update American Society of Plastic Surgeons. Toronto, Canada, October 2010.
Key Note Speaker, Australian College of Cosmetic Surgery, Gold Coast, Australia, March 2008.
Mid-face lift as an adjunctive procedure in ectropian repair. California Society of Plastic Surgeons Annual Meeting, Monterey, California, May 2001.
Pharyngeal implants in the correction of velo-pharyngeal dysfunction in velocardiofacial syndrome. American Cleft Palate Craniofacial Association. Atlanta, Georgia, April 2001.
Transcranial correction of orbital neurofibromatosis. International Society of Craniofacial Surgery, Sante Fe, New Mexico, September 1997.
Privileges
Related Posts