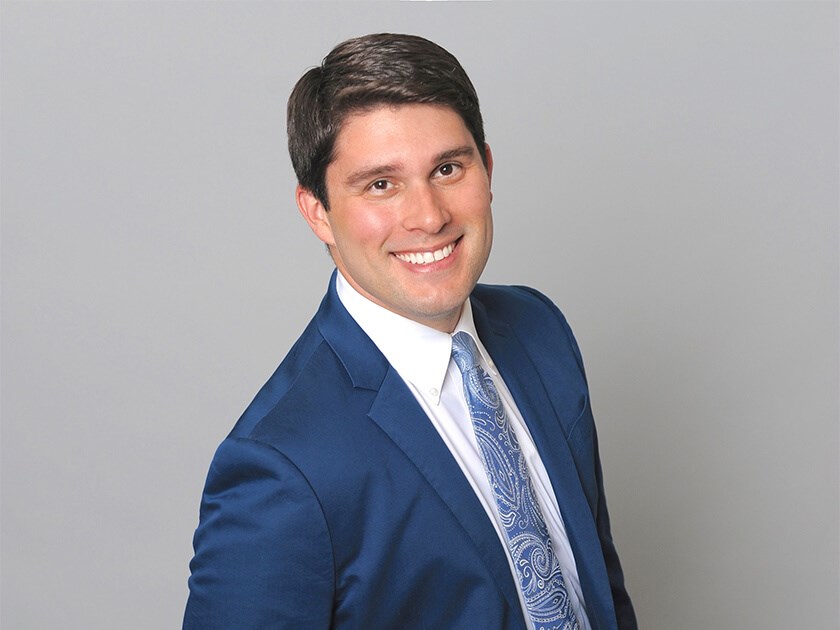 Dr. Chris Bates grew up in Dalton, GA. Ever since being an exchange student in Germany in high school, he has loved to travel the world and has been blessed to continue this passion with his wife, Miranda. They have lived in several states and have recently relocated from California. Their families have both spent ample time in the St. Simons area and are very familiar with north Florida. They are so excited to become a part of the community and finally call the south home. Dr. Bates enjoys snowboarding, wakeboarding, golf, and loves to spend his time off with his son Brody. He is also a major college football fan. Go Dawgs!
Dr. Bates has had the honor of practicing plastic surgery now on all three coasts and utilizes the different ideas and techniques that he's learned along the way to bring the most up-to-date, state-of-the-art, and most importantly safe plastic surgery to his patients.
One of his greatest attributes that patients comment on is his bedside manner. He holds this near and dear to his heart and wants to ensure that he makes all of his patients feel safe and comfortable during the entirety of their journey at Ponte Vedra Plastic Surgery.
His interests include mommy makeovers, body contouring, breast, surgical and non-surgical facial rejuvenation.
Dr. Bates attended and graduated with honors at the University of Georgia for his undergrad. He then went on scholarship to Marshall University Joan C Edwards School of Medicine in Huntington, WV, where he graduated first in class. At the University of Texas Medical Branch in Galveston, TX he attended the 6 year integrated plastic surgery residency, and served as chief resident of plastic surgery and president of the resident body. In Laguna Beach, CA he attended the aesthetic plastic surgery fellowship with Dan Mills, MD, who is one of the past presidents of the American Society for Aesthetic Plastic Surgery.
2004-2008 University of Georgia
2009-2013 Marshall University
2013-2019 University of Texas Medical Branch Residency
2019-2020 Fellowship Laguna Beach
PUBLICATIONS AND PRESENTATIONS
McNurlen, Maria, M.D., Boson, Alexis, B.S., Bates, Christopher, M.D., and Phillips, Linda, M.D. "Children and Residency: It Can Be Done!" In Progress.
"A Study of the Safety, Tolerability, and Clinical Pharmacology of Subcutaneous 10XB-101 in Adult Subjects Undergoing Abdominoplasty." Active Clinical Trial.
Bates, Christopher, M.D. and Mills, Daniel, M.D. "The Inferiorly Based Dermal Flap for Biologic Scaffold Coverage in Aesthetic Breast Surgery." Accepted for Presentation at the California Society of Plastic Surgeons 70th Annual Meeting. San Diego, CA. May 2019.
Bates, Christopher, M.D., Junek, Kelsey S., B.S., Boson, Alexis L., B.S., Andry, Danielle, M.D., Boukovalas, Stefanos, M.D., and Phillips, Linda G., M.D. "Standardized Documentation Template Increases Insurance Approval for Reduction Mammaplasty." Oral Presentation at the Second Annual Blocker Lewis Plastic Surgery Society Research Day. Galveston, TX. April 2019.
Freudenburg, Elliott P., B.S., Gray, Kelsey M., B.S., Boson, Alexis L., B.S., Padilla, Pablo L., M.D., Ohlstein, Jason F., M.D., MPH, Bates, Christopher M., M.D., and Cole, Eric L., M.D., FACS. "Dermal Fillers and Associated Complications: A Review of the Literature and Case Series." Poster Presentation at the Texas Society of Plastic Surgeons Annual Meeting. San Antonio, TX. September 2018.
Bates, Christopher M., M.D., Boson, Alexis, B.S., and Moliver, Clayton, M.D. "The Role of Antiperspirants in the Perpetuation of Axillary Perspiration, A Randomized Double-Blinded Prospective Study." Oral Presentation at the Inaugural Blocker Lewis Plastic Surgery Society Research Day. Galveston, TX. June 2018.
Nemir, Stephanie, M.D., Ph.D., Bates, Christopher, M.D., and Moliver, Clayton, M.D. "Coolsculpting®: Experience, Clinical Results, and Patient Complications." Oral Presentation at the American Society of Plastic Surgeons the Meeting. Los Angeles, CA. September 2016.
Bates, Christopher, M.D., Boukovalas, Stefanos, M.D., Dillard, Rachel, B.S., Qiu, Suimmin, M.D., Ph.D., and Cole, Eric, M.D. "Intravascular Papillary Endothelial Hyperplasia (Masson's tumor): A Diagnosis the Plastic Surgeon Should be Aware Of." Oral Presentation at the Texas Society of Plastic Surgeons Annual Meeting. San Antonio, TX. September 2016.
Bates, Christopher, B.S., Ahmed, Rezwan, M.D., Richardson, Russ, B.S., and Bolkhir, Wesam, M.D. "Uncovering the Mystery of an Extragingival Pyogenic Granuloma in an Emergent Setting." Poster Presentation at the West Virginia State American College of Physicians Meeting. Roanoke, WV. October 2012.
Bates, Christopher M., B.S. and Shuler, Franklin D., M.D., Ph.D. "Skin Temperatures and Plaster Splint-Induced Thermal Injury in the Orthopaedic Patient." Oral Presentation at Marshall University Joan C. Edwards SOM Annual Research Day. Huntington, WV. March 2012.
Reviews
"When I received outstanding service, I like to share my experience with others. Chris is a wonderful aesthetician! What a true professional! It is obvious that she loves what she does and cares very much for her patients. Chris is very knowledgeable and experienced in skincare and she is always continuing her education to be current on the latest and greatest products on the market. I have gone to Chris for years for many different services. I wouldn't go anywhere else! She's amazing!"
Anonymous
Office Visit
"I have been coming to PVPS for years for treatments from Chris. She is amazing. She helped me get my skin looking better then it ever has. I always fill like I am her most important patient because Chris takes her time to help me with my concerns and come up with a plan specifically for me. When you meet Chris, you go in as a patient but come out as friends! Karen, 49"
K.
Office Visit
"Best Christmas Present Ever - Ponte Vedra Beach, FL - Prior to surgery I'd say I was in between an "A" cup and a "B" cup. I received 450cc (L) and 500cc (R) high profile silicone gel implants. My recovery was great, I was up and moving (out to dinner) the very next night! My right side (larger implant) is tighter and a bit higher than the left, but I am really liking my new size. My surgeon has me wearing a strap to help them babies drop down, so not sure exactly what size I am yet. I did buy a soft bra that I wear when I must go out of the house and a sports bra may not be appropriate, but I work from home, so this isn't a lot of time. Mostly, I've just been wearing the band and a tank top or t-shirt. If I had to guess though, I'd say I'm a full "C" cup maybe a "D" cup. I'm wondering if I should have went a bit larger :/I have my next follow-up on Wednesday, so I will post again afterwards. Feel free to ask me anything you'd like too. This was the best decision ever!"
J.
RealSelf
"39 years old, 4 Mega Babies Via C-Section - TT, MR, Hernia Repair & Lipo - Nov. 2014 Surgery - I've gone to two consults and have chosen to have surgery with Dr. Cayce Rumsey of. Ponte Vedra Plastic Surgery in late November or early December. Dr. Rumsey was attentive, professional, and extremely encouraging about my expectations. I'm 5'5" and currently 180 pounds. I plan to lose 10-15 between now and my surgery date with clean eating and exercise and my ultimate goal is 145. I've had four ten-pound plus babies and then developed Hashimoto's Thyroiditis at some point between the last two that took a couple of years to diagnose. With proper treatment (Armour Thyroid) I feel alive again and have energy to live! I'm back to exercising daily and it feels great! I do the T-Tapp basic plus workout (17m) daily and either jump on rebounder (30-40m) or walk 1 hr 6/7 days. I see differences in my physique and my weight is coming off, but the only thing to fix my belly is a TT. I will have a TT with extensive muscle repair, umbilical hernia repair, lipo to hips, medial thighs and possible flanks, I think. I'm going to have another consult with Dr. Rumsey in a couple of months to evaluate where I am then to make final decisions. I'm excited and nervous all at once. I'm looking forward to chronicling my journey. Christie"
C.
RealSelf
"I have been a patient of Chris Weber's for over twelve years and I cannot express enough what a difference she has made in my life concerning skin care. Not only is she the most knowledgeable aesthetician that I have ever worked with, but she is also always honest with me about what I can do to maintain and improve my appearance and never pushes products on me needlessly. I know that I can trust her opinion and buy the products that she recommends that are effective to get the results I desire. I have learned a tremendous amount of information from Chris over the past years and I love passing her name on to my friends because they all call me and to tell me how much they love her too! My two teenage daughters now use her for skincare and for waxing and they two now understand why I have always spoken so highly of her. What a tremendous asset PVPS has in Chris!"
L.S.
Office Visit