A fat transfer is a common procedure that harvests fat from areas of the body to be used as fillers for other areas. Using liposuction, fat is suctioned from the body with popular areas being the stomach, thighs, hips, back, and upper arms. This fat is then purified and transplanted into hollow or flattened areas such as the cheeks, buttocks, lips, and breasts. Fat transfers are often considered for patients who would like more volume and fullness to areas of the body without implanting foreign materials like silicone or saline in their body. The board-certified surgeons of Ponte Vedra Plastic Surgery use advanced medical techniques to adequately harvest, purify, and inject fat so that you can achieve the youthful look you desire.
During the consultation, the surgeon and patient will discuss what donor sites will be most suitable and desirable for fat removal. During surgery, fat is removed from the donor site using a cannula. The tissue will then be separated and purified so that only the healthy fat tissue remains for transplantation. The fat will be placed in a syringe and augmented into the transfer site. The surgeon will simultaneously massage the area so that the fat settles where needed to create a satisfactory, smooth shape and contour. Multiple injections are usually needed.
A fat transfer is considered an outpatient procedure and is performed at an accredited surgical facility. In the majority of cases, especially where larger injection areas are concerned, general anesthesia will be used. For smaller areas, such as the lips, the surgeon will use a local anesthetic. After the procedure, the fat removal areas, as well as the injection sites may be swollen and red. This will subside in a short time. This procedure continues to be popular among patients because it offers little risk and little downtime, while delivering great results.
When performed by an experienced plastic surgeon, a fat transfer can result in an enhanced appearance that can last for years. While some of the fat will be reabsorbed back into the body, a skilled fat transfer expert will understand the proper mechanism behind creating a result that will last. There are new modern techniques available to help lengthen the life of the transferred fat cells. Plasma Rich Plasma is an example of this. When added to the transferred fat, it can increase the cell survival. This is a therapy that is still being studied.
A fat transfer typically results in long-lasting fullness. However, because a portion of the transferred fat will be reabsorbed into the body over time, some of the results may diminish. The good news is that this is a procedure that can be performed again very easily, resulting in additional body contouring and enhancement.
While fat transfers produce great results for many patients, there are other alternatives that some may consider. Luckily, the market for injectables is wide and diverse. An injection, such as BOTOX®, may produce the results some patient's desire — especially where wrinkle correction is concerned. For patients desiring volume, there are countless filler products that offer many different choices and options. Some fillers, including collagen and hyaluronic acid, offer temporary outcomes, while the heaviest of fillers, PMMA, offer lasting results.
Reviews
"I am writing this article in praise of my Aesthetician, Chris Weber at PVPS. I recently had a small procedure done and was concerned about post surgery care and maintenance of my lid area of my eye which is very delicate. I have been going to Chris at PVPS for several years now and thoroughly have enjoyed her tips and especially the expert and thorough knowledge she expends through years of her attending the most advanced progressive symposia's and certifications in skincare. My skin always looks marvelous when I follow in her advice on skincare and many family and friends have now made PVPS their skincare meca of choice and Chris as their Aesthetician. No matter if I choose to use the skincare that she recommends after she utilizes on a facial for me or to first "test drive" the skincare products I always return to get those products because quite honestly my skin just looks and feels better! Again, I returned to Chris to follow up and heed her suggestions of what would help firm, moisturize and keep my delicate eye area looking tight and smooth. I have been following this regimen and gotten many compliments. I started out after having several different skincare specialists after moving to Jacksonville but have stayed with Chris simply because I love her amazing deep cleansing facial's and how I look and feel afterward. I expected the best at PVPS but certainly surprised that Chris has elevated my experience far beyond my own expectations, she is superior at her craft! Chris is the total package for indulgence, experience and complete relaxation!"
- L.W. /
Yelp /
Nov 17, 2015
"Amy is excellent with botox injections!"
- P.J. /
Google /
Nov 27, 2019
"Dr. Sternberg Rocks!!!!!! If u ladies out there need a little touch up or in my case needed a complete redo Dr. Sternberg is the Best!!!!! Very satisfied💕💕💕"
- R.M. /
Facebook /
Nov 27, 2019
"The entire staff was absolutely amazing!! From the moment you are greeted by the front office staff to the moment you leave you will have a truly exceptional experience. Dr Burk and his nurse Carol went far above and beyond to make sure I was comfortable and answered my countless questions! Thank you!!"
- L.H. /
Google /
Nov 23, 2019
"Wonderful team! Thank you for always being available and making our experiences always warm."
- C.M. /
Google /
Nov 23, 2019
Previous
Next
A fat transfer procedure will vary greatly in terms of cost, but the surgery could run as low as $3,000-$5,000, or as high as $5,000-$11,000. The reason for the expansive price range is because there are two procedures that have to be accounted — liposuction and the actual fat grafting/transfer process. The price is subjective until it is known how much fat is going to be removed from how many body parts and where the transfers will take place.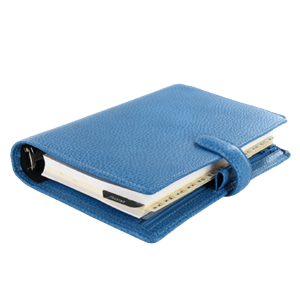 Related Post