Ponte Vedra Plastic Surgery offers, among other plastic and cosmetic surgery services, "Liposuction in Jacksonville" to patients seeking liposuction surgery to to improve body contour and remove fat from specific areas of the body such as hips, buttocks, thighs, neck, arms, chest, and abdomen. Liposuction surgery is a procedure used to remove unwanted fat from certain areas of the body and to contour the body to a more pleasing, more healthy state. The procedure is performed by a skilled surgeon who inserts a wand like vacuum through various incisions depending on each procedure to vacuum out unwanted or excessive fat. Our highly experienced surgeons offer a variety of liposuction techniques to create a smooth and youthful appearance to the body. We highly recommend scheduling a consultation to learn more about the benefits of liposuction surgery.
Tumescent liposuction is a common approach used by surgeons. It is a suction-assisted (SAL) form of lipo that first injects a liquid agent into the area that is to be treated. The liquid agent includes saline, Lidocaine (a numbing agent) and Epinephrine (a medication that controls bleeding). A cannula is then inserted and passed through the fat deposits, suctioning them out. An attached power-aided motor allows the surgeon to control the speed of the fat removal, which can be as great as a few pounds or as little as several ounces.
Liposuction is performed under general anesthesia in an accredited surgical facility. It is considered an outpatient procedure. On average, each body part (i.e. tummy, thighs, etc.) will take approximately 30 minutes to complete. After surgery, patients will wear a compression garment on the treated areas. It takes about a full week for the bruising and swelling to dissipate, and can take several months for the final results to appear. Liposuction will produce scars where the cannula incision was made, but these are usually small and will fade over time.
The media sometimes tells stories of liposuction patients who have endured bad results at the hands of inexperienced surgeons. Today's liposuction techniques are much safer and more predictable than ever before, but surgeon skill still remains the number one factor when researching this procedure. The goal is to attain a natural and smooth result. An experienced surgeon will be able to provide this outcome.
Fat cells that are removed during liposuction do not come back. Unfortunately, patients can still gain weight after surgery because the remaining cells can expand and become larger. However, patients who adhere to a healthy diet and exercise program will continue to see results years after surgery.
The amount of fat removed really depends on the size of the patient and their aesthetic goals. From a safety standpoint, the American Society of Plastic Surgeons recommends roughly 10 pounds of fat or less. Otherwise it is considered a high-volume liposuction, which does present an increased set of risks. It's advised to get down to your ideal weight before undergoing a liposuction procedure.
Liposuction is a surgery that removes fat and enhances the actual shape of the body. It does not address skin imperfections caused by sagging skin or cellulite under the skin. During your consultation, a discussion can be had regarding the available procedures, which address and improve skin texture. Some procedures recommended to correct skin laxity include abdominoplasty, thigh lift, neck lift, and butt lift surgeries.
Liposuction Reviews
"Mommy Makeover- Tummy Tuck with Liposuction of Hips and Breast Lift - I am thrilled with my tummy tuck and breast lift results! Dr. Snyder is a very talented surgeon and I cannot thank him enough for helping me regain my pre-baby shape! The staff were so helpful and the facility at Ponte Vedra Plastic Surgery was nice and private. Keep up the great work. - - Dr. Snyder operated on my daughter at Nemours a few years ago and did an amazing job, he is a very talented surgeon. So, when it was my turn to have a "mommy makeover" I knew exactly who I wanted to go see! Everyone in the office has been so helpful and caring so far, from the front office to the nurses."
- A. /
RealSelf /
Feb 02, 2014
"Male Liposuction - Abdomen and Flanks - I went to Dr. Sternberg for a consultation and from the beginning everyone on his team put me at complete ease, was very encouraging, understanding and clearly explored all options. Dr. Sternberg was extremely honest and open about my options and expected outcomes. For a person who was very uneasy about this type elective procedure Dr. Sternberg and his team was the reason I decided to move forward and I am beyond happy with the results. This team puts patient care as #1, they treat you like a member of the family and are very accessible post OP for questions. My procedure fell near a holiday weekend and I still received a call from the nurse and Dr. Sternberg daily for checkup, this makes all the difference in patient care and a recovering mind. As far as the results, WOW, my expectations were blown away. My advice, you can get a procedure anywhere but you cannot get high level patient care and exceptional results without going to the best. I unequivocally recommend Dr. Sternberg and his team for anyone considering a procedure of any kind. ~ S.M~"
- Anonymous /
Vitals /
Dec 03, 2017
"40yr Old Mommy of 2 Ready to Have "Normal" Tummy Skin Again - Ponte Vedra Beach, FL - Ponte Vedra Plastic Surgery -- loved the whole experience! - - Hello, I had my full TT and Lipo to outer hips, flanks and outer thighs on the Dec 30th. I did it!-- still can't believe it's behind me. I delivered my oldest daughter almost 11 years ago via c-sect and my second little girl 2 years later also via c-section and since then I have just had very saggy, wrinkly skin. I had stretch marks below and above my belly button and everywhere else. Growing up I was a string bean and when I got pregnant at 29 I was still small ( wish I could still be like that) but my first baby girl was big and I got huge! I've wanted this forever but have been so scared of the surgery thinking What if I don't make it, what if I can't walk for months, who will care for my family as a recover, how can I miss work ( I work with my husband part time) I'm spending how much on me! But 8 days post op I guess I did it! The surgery went well- afterwards as others have said u feel okay. I spent the first night in the surgery center ( which I liked and is one of the reasons I picked that surgeon) and had to walk for the first time at Midnight. I had 2 c-sections and I recalled that feeling of literally not being able to walk. I had a pain pump and pain Meds so I was okay. I'll tell u when I walked the outside of my legs and hips burned a lot!! But I kept telling myself to suck it up-- it's worth it to have the fat gone!! I came home to my rented recliner ( yes I suggest it!!!) and the 1st day I got up every hour -I walked to the bathroom and. that wore me out till had to do it again in an hour. To me the pain level was okay but hardest part was the muscle spasms- to me it felt almost like a contraction but higher on my rib cage. The first shower was hard, that darn binder hehe, but by day 2 I did it alone, I was very slow but I did it. I'm post opt day 8 and I can walk up and down my stairs, I am sleeping in my bed, still hunched over, my drain is out so I can get the binder up and down easier (thank you God) at my appt today they removed my drain ( I was terrified but ladies it didn't hurt) removed all my stitches and sent me home. I'm doing this day by day and everyday I get a little better!!! -- tx for reading"
- K. /
RealSelf /
Jan 06, 2014
"The staff and Dr. Sternberg were highly professional, caring and communicative. From our first visit and consultation to the morning of the procedure the staff were available for any questions and concerns we had. The staff truly cares about their patients and the family as well. As a wife to the patient I appreciated the detailed instructions for recovery and the accessibility to the nurse for any questions we had. Regular phone calls and texts made the recovery so much easier than expected... My husband and I can highly recommend this practice! The results of the procedure were outstanding, Dr. Sternberg is truly gifted in his area of expertise!! Great bedside manner as well, we so appreciated this!! Thank you PVPS!!"
- J.V. /
Office Visit /
Jan 18, 2016
"I absolutely love PVPS.... I had a mommy make-over (tummy tuck, lipo, and a lift) in March and couldn't be happier with my results!!! I had 3 kids and 3 c-section deliveries.... so I needed a tummy tuck so badly! I chose Dr. Rumsey for my surgery... he is very kind and thorough. I felt like he listened to my concerns and made me feel at ease with the surgery and the recovery. If I had to, I would do it all over again. I recommend Dr. Rumsey and all the docs at PVPS to all my family and friends!!!"
- A.G. /
Yelp /
Nov 07, 2012
Previous
Next
The price for liposuction will vary depending on the technique used and the extent of the surgery. The average cost of liposuction in the U.S. for the most common body parts are outlined below:
Abdomen (upper/lower): $3,000-$7,000
Arms: $3,000-$5,000
Buttocks: $3,000-$4,000
Chin: $3,000-$4,500
Inner Thigh: $3,000-$5000
Outer Thigh: $3,000-$5,000
Hips/Waist: $3,000-$5,000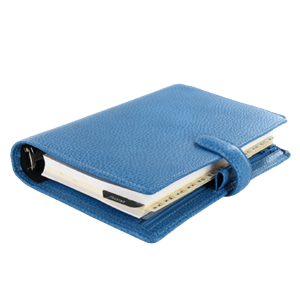 Related Posts