Patients who have had dramatic weight loss either from dieting, exercise, and/or bariatric surgery have embarked on a major life-altering journey. While this can dramatically improve the patient's sense of well-being both physically and emotionally, it is often offset by new concerns about their body image. They are left with areas of sagging/loose skin creating irregular body contours and an imbalance in body proportions. This often leads to new concerns about body image and diminished self-confidence. The incredible surgeons of Ponte Vedra Plastic Surgery in Jacksonville, Florida are able to help patients create a body they can be proud of by offering after weight loss surgery. Comprised of a number of different surgeries and techniques such as tummy tuck, butt lift, and thigh lift, after weight loss surgery helps to create a body that displays your hard work and effort.
Weight loss patients will consider after weight loss surgery to correct or enhance one or more of the following conditions:
Deflated and sagging breasts with nipples that point downward
Loose and hanging skin on the abdomen
Excess skin and pockets of fat on the hips
Excess and deflated skin on and under the buttocks
Loose and hanging skin around the knees and inner thighs
Hanging skin on the underside of the arms ("bat wings")
Loose and hanging skin on the neck ("turkey neck")
The goal of after weight loss surgery is to reduce the amount of loose skin that collects and hangs on the body and to lift the body part, so it appears tighter. Multiple areas of the body may need to be addressed, depending on the needs of each patient. Most surgeons will group body parts together and stage them multiple surgeries. Doing so helps reduce the risk of complications, such as blood loss and infection. Examples of this grouping include:
Upper body (Liposuction, breast lift, tummy tuck, arm lift)
Lower body (Liposuction, butt lift, thigh lift, lower body lift)
After weight loss surgery is performed under general anesthesia in an accredited surgical facility. Patients are usually required to spend the night in the hospital so they can be monitored. The recovery following this surgery can be a slow process. While the post-surgical results can be life-changing for many weight loss patients, scarring is an unfortunate part of this process. Every attempt is made during surgery to minimize scarring as much as possible. Patients should adhere to a healthy lifestyle so that the results achieved through surgery are not compromised.
After Weight Loss Surgery FAQs
Common body parts that may need skin reduction surgery include the abdomen, buttocks, upper thighs, breasts, arms and neck. The breasts and abdomen are among two of the most popular areas addressed. A large majority of individuals will address the breasts (with a breast lift), and the tummy (with a tummy tuck) in a single surgery. As you lose weight, you will notice which areas are most concerning, and you can begin discussing cosmetic surgery with your plastic surgeon.
Most plastic surgeons require patients to be at or near their goal weight before moving forward with this surgery. However, this isn't always the case. Sometimes, removing the loose skin is all it takes to accelerate the loss of the final pounds—especially if the loose skin is getting in the way of exercise and mobility.
Will Insurance Cover the Cost?
In most cases, no. Insurance companies consider this surgery to be cosmetic, and they usually do not cover any of the surgical expenses. However, each surgical case is different and may have a special circumstance. Our billing coordinator works to provide accurate estimates and thoroughly checks the benefits of each provider.
Reviews
"I am writing this article in praise of my Aesthetician, Chris Weber at PVPS. I recently had a small procedure done and was concerned about post surgery care and maintenance of my lid area of my eye which is very delicate. I have been going to Chris at PVPS for several years now and thoroughly have enjoyed her tips and especially the expert and thorough knowledge she expends through years of her attending the most advanced progressive symposia's and certifications in skincare. My skin always looks marvelous when I follow in her advice on skincare and many family and friends have now made PVPS their skincare meca of choice and Chris as their Aesthetician. No matter if I choose to use the skincare that she recommends after she utilizes on a facial for me or to first "test drive" the skincare products I always return to get those products because quite honestly my skin just looks and feels better! Again, I returned to Chris to follow up and heed her suggestions of what would help firm, moisturize and keep my delicate eye area looking tight and smooth. I have been following this regimen and gotten many compliments. I started out after having several different skincare specialists after moving to Jacksonville but have stayed with Chris simply because I love her amazing deep cleansing facial's and how I look and feel afterward. I expected the best at PVPS but certainly surprised that Chris has elevated my experience far beyond my own expectations, she is superior at her craft! Chris is the total package for indulgence, experience and complete relaxation!"
- L.W. /
Yelp /
Nov 17, 2015
"Ashley is amazing. She made me so comfortable as she came across very confident in her answers to my many questions. Her Assistant was extremely nice. Really everyone was. First time there and forever a customer now. Thank you"
- Anonymous /
Office Visit /
Sep 23, 2020
"I found it to be a great experience. You are all very professional and very careful about the COVID-19 procedures. And I am looking forward to having my procedure with Dr. Sternberg. I felt very comfortable with him and he was very thorough and explained exactly what he would be doing. I will be sure to recommend others to him."
- C.D. /
Google /
Sep 03, 2020
"The staff are very friendly and profession. Dr Burke is thorough with his explanations, examination, and comforting bed side mannerisms. Nancy is super sweet and welcoming. Highly recommended for an all around outstanding place of business."
- B.D. /
Google /
Sep 01, 2020
"On time, polite, professional, & necessary safety procedures in place to mitigate passing COVID. Thank you. Great Experience."
- S.R. /
Google /
Aug 27, 2020
Previous
Next
The cost for a combination surgery to remove skin following a massive weight loss will vary. Certain factors such as the number of procedures performed (abdominoplasty, liposuction, thigh lift, etc.), combined with the number of surgical settings, hospital stay, anesthesia, etc., will play a role in determining the final cost. On average, patients can expect to pay at least $10,000-$20,000 or higher.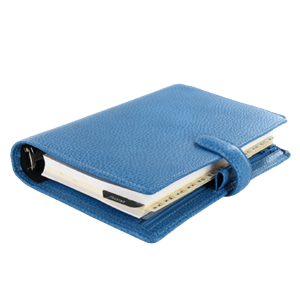 Related Post