Breast augmentation, or augmentation mammoplasty, is one of the most popular plastic surgery procedures, chosen by more than 350,000 women a year. This procedure can improve the contour of your breasts by increasing their size, enhancing their shape, correcting proportional imbalances, and improving firmness. At Ponte Vedra Plastic Surgery in Jacksonville, Florida, we offer women the best care possible using only the most recent techniques and medical technology. Physically healthy women with realistic goals may be able to improve their body proportions and achieve a greater sense of self-confidence and femininity.
Crisalix Virtual Aesthetics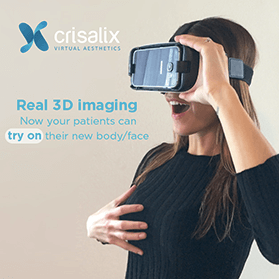 Ponte Vedra Plastic Surgery now offers Crisalix Virtual Aesthetics, allowing patients to try on their new breasts before the procedure! Patients are scanned into the software, where they can then choose between various sizes and even the different types of breast implants. By wearing the virtual reality headset, patients can see what they would look like from their own point of view.
Saline breast implants are filled with a sterile saltwater solution and offer no risk to the patient in terms of extracapsular spread or silicone leakage. Saline implants are appealing to many because they generally cost less than silicone implants. In some patients, silicone may be a better option due to the rippling that may occur along the edges of the saline implant that can be visible in thin-chested women. Patients considering saline implants must be at least 18 years of age.
Silicone breast implants are filled with a gel substance that looks and feels similar to natural breast tissue. They are ideal for women who are thin-chested. Silicone implants are specially engineered so that if the shell should become compromised (a surface crack), the silicone will remain intact within the implant (known as cohesive gel implants). Silicone implant defects are rare and can only be found through an MRI, unlike saline implants which will deflate. Patients must be at least 22 years of age to receive silicone implants.
Saline: MENTOR® or Allergan (branded as Natrelle®)
Silicone: Allergan (branded as Natrelle® Gel), Mentor (branded as MemoryGel®) and Sientra, known simply as Silicone Gel Breast Implants
An implant profile depicts the distance the breast will project forward from the chest wall. Implants are made in low, moderate, high and extra high profiles.
Breast implants come in two shapes. Round implants tend to offer more fullness on the top of the breast, while teardrop implants are touted to mimic the shape and look of natural breasts.
Breast implants are made with a smooth or textured surface. Round implants can be chosen with either surface, while teardrop implants are made with a textured surface only.
Submammary (Subglandular): Under the mammary gland, over the muscle
Subfascial (Retrofacial): Under the fascia of the muscle
Dual Plane: Along two planes/layers
Submuscular (Retromuscular): Mostly under the muscle
Complete Submuscular (Full retromuscular): Completely under the muscle
Inframammary: The incision is made in the breast crease where the breast meets the torso
Periareolar: The incision is made just under and along the areola
Transaxillary: The incision is made in the armpit
Transumbilical: The incision is made in the belly button
Breast augmentation is performed under general anesthesia in an accredited surgical facility and typically takes between 1-2 hours to complete. It is considered an outpatient procedure. After surgery, patients will need to rest for a couple of days, but will be encouraged to move around in order to promote circulation. As the skin adjusts to the new breast size, it is normal to feel tightness in the chest area. Patients may resume their normal exercise routines within 4-6 weeks. It typically takes around 6 months for the breasts to fall into their final position. The result is a softer, natural looking breast appearance.
Patients sometimes have concerns about the safety of silicone breast implants because of the attention they received in the media years ago. However, the FDA did approve their safety. In addition, no evidence has ever been found to link silicone breast implants to cancer, auto-immune deficiency disease, or any other illness. Ultimately, 62% of today's breast augmentation patients choose silicone over saline. For reconstruction cases, they choose them 3 times more often.
Breast augmentation will help with size, but it will not correct sagging. If you are happy with the shape and laxity of your breasts, then implants alone may meet your cosmetic goals. If sagging is what is most bothersome to you, then you may be considered for a breast lift. During your consult, we will determine if you are better suited for breast augmentation, a lift, or a combination of the two.
Modern engineering creates strong and durable implants. With proper care and regular check-ups, the risks for rupture are rare. If a saline implant does rupture, the solution will be absorbed by the body and the implant will deflate, becoming visibly noticeable. If a silicone implant ruptures, the cohesive gel will stay intact and will not leak into the body. An MRI will be necessary to detect a silicone defect.
Most implants will last about 10 to 15 years. Some can last even longer. If there is no rupture, leakage, deflation, or any other visible defects (such as rippling), then there is no need to change the implant or have any type of secondary surgery.
Patients who are either considering breast enhancement or currently have implants should be aware of BII and BIA-ALCL, both of which are receiving media attention. Knowledge of the current scientific understanding of implants and associated risks should help alleviate some stress that can be generated by social media and news coverage. Click on the links below to find out more information.
Breast Augmentation Reviews
"After breastfeeding two children and also losing 60 lbs I had felt like I had the body of a 12 year old boy, I had very little confidence and I was limited to what I could wear because I had to wear a bra or padding at all times. I had heard from many friends about their positive experience with Dr Burk. He was honest about the realistic expectations at my consultation and the 3D imigary put it into perspective. I met everyone personally who was involved in my procedure and they were all kind and answered all questions I had and eased any concerns, and everyone is SO EXCITED FOR YOU! Which made me feel very special. During my procedure the implants that had been decided on were put in and they did not give me the desired look that we had previously talked about and Dr Burk made a decision to change them to achieve the exact results I wanted. He is an expert in his craft and I would refer EVERYONE to him. The healing process has been surprisingly less painful than I expected and after only one week I am VERY satisfied, I get TONS of compliments, and I feel like a supermodel! Thank you Dr Burk!"
- Anonymous /
Vitals /
May 24, 2015
"I had a breast augmentation and a mini tummy tuck 11 months ago. My appointments with Dr. Hickman before and after surgery have been wonderful. Dr. Hickman is very passionate and friendly. These surgical procedures were done five years after my second pregnancy. Dr. Hickman took ample time to answer my questions and address my concerns. She was honest and made me feel extremely comfortable. The procedures went great and I am extremely pleased with the results. I will have my one year follow up this month - I would highly recommend Dr. Hickman from Ponte Vedra Plastic Surgery to anyone considering a procedure. She was very meticulous - upholding and exceeding my high expectations. Thank you so much, Dr. Hickman and Team!!!"
- Anonymous /
RateMDs /
Mar 03, 2015
"I had a breast augmentation 9 months ago & would recommend PVPS to anyone! My surgeon was Dr. Burke & I couldn't have picked a better doctor. From my 1st consultation to my post opps he has been nothing less than amazing. He made me feel extremely  comfortable & was very helpful when deciding what size to go with,  type of implant, etc. If you are looking for an extremely natural looking & feeling breast augmentation go with Dr. Burke!! I cannot tell you how many compliments I have received on how amazing & "real" they look. Worth every single penny!"
- K.T. /
Yelp /
Sep 25, 2014
"I had a breast augmentation 9 months ago & would recommend PVPS to anyone! My surgeon was Dr. Burke & I couldn't have picked a better doctor. From my 1st consultation to my post opps he has been... more"
- K.T. /
Yahoo /
Sep 25, 2014
"Dr. Hickman was referred to me by one of the physicians in the hospital...she is truly one of the most professional and competent physicians I have ever encountered. I had breast augmentation and a chemical peel and only experienced minimal pain with an amazing outcome. I'm just thrilled and greatful for her expertise and skilled hands. Her staff are all so sweet and made me right at home...the office itself is beautiful, modern and clean."
- Anonymous /
Vitals /
Jul 23, 2011
Previous
Next
The cost for breast augmentation surgery will vary depending on whether saline implants or silicone implants are used. The average cost for a breast augmentation using silicone gel implants is about $5,900 - $7,200.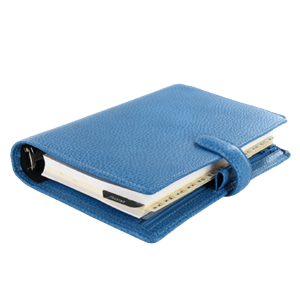 Related Posts