Nose Surgery or Rhinoplasty is a common cosmetic surgery performed by our surgeons at Ponte Vedra Plastic Surgery. Rhinoplasty is a surgery performed for patients seeking to improve the appearance of their nose as it is a predominant feature of the face. Patients elect to have nose surgery for many reasons. In some cases cosmetic alteration of the nose is performed to alter one's appearance. In other cases, nose surgery is needed to improve the airways or nostrils of the nose for improved breathing. And still others require nose surgery after accidents. Whatever your reason for considering nose surgery, it is our goal to help you learn more about this procedure and how it can help you achieve your aesthetic goals. We would also encourage you to contact our offices to schedule a consultation to learn more about nose surgery and allow us to help you determine if nose surgery is right for you.
Rhinoplasty Surgical Technique
Many surgeons prefer the open rhinoplasty approach during nose surgery because they can gain a better view and better access to the inside of the nose. The incision using this approach is made on the skin between the nostrils or under the nose near the nostrils. Once the incision is made, the skin is moved back to allow access to the internal structures. The incision lines, which heal nicely leaving scars barely visible, are fairly small and usually measure between 2-3 mm.
The closed rhinoplasty technique is used on noses that have features that are easily corrected. It is commonly used when the tip of the nose has good shape and is not too long, too wide, over or under projected. The incision during this approach is not visible after surgery because it is made on the inside of the nose.

Rhinoplasty During/After Surgery
Rhinoplasty is performed under general anesthesia in an accredited surgical facility and typically takes around 1-2 hours to complete. It is considered an outpatient procedure. After surgery, patients will wear a nose splint and will experience bruising and swelling around the nose and eyes. Once the bandages and splint are removed, the nose will look normal, but it may take longer for the bruising to subside completely. It can take up to a full year for the nose to gain its final contour and softness.
Are Surgery Fears Normal?
Yes, and this fear is always elevated when surgery involves the face. However, more than 350,000 people in the U.S. undergo rhinoplasty each year making it one of the most common cosmetic surgeries. One way to help calm your fears is to make sure you find a reputable and skilled surgeon that has extensive experience with nose surgery.
About half of rhinoplasty patients will benefit from a manual nasal fracture during surgery. This planned break allows access to perform certain functions during surgery such as narrowing the width of the nose or correcting an asymmetrical nose. This is a common practice and heals within just a few weeks following surgery.
Nasal packing is the insertion of gauze and/or cotton packs into the nasal chamber after surgery. These are used to control bleeding, but are not necessary 100% of the time. They are generally used if the surgery includes the septum.
Is Surgery the Only Answer?
Noses that are too large or too wide, or have a specific deformity may only be able to be enhanced through nose surgery. However, the look of some noses may be able to be enhanced using an injectable filler such as collagen, calcium hydroxyapatite, or fat taken from another part of the body, "injection rhinoplasty" may be an option before resorting to surgery. This is an in-office procedure that can help to soften and camouflage a bump, alter the tip of the nose, and smooth out irregularities.
Rhinoplasty Reviews
"My family and I are amazed at the nose reconstruction performed by Dr. Sternberg after my cancer surgery. It's barely noticeable, if at all! He 's my Rock Star! "
- F.C. /
Google /
Jun 19, 2014
"Dr. Burke is an asset here. He gave me my first and only nose job, which can be traumatic. He listened to what I wanted and was not drastic. It's taken a lot of getting used to, but I have to say I'm more confident now. I wish him the best and appreciate his help."
- H. /
Google /
Jan 30, 2020
"I love this place it has a very very talented team of doctors. Plus you are made comfortable once you enter the door. It has a beautiful Mediterranean aesthetic setting inside and the doctors and team are very very good at their profession. The coolest thing is for whatever you want done there is a specific Doctor Who specializes in a specific area. Rhinoplasty to Breast Implants. They really do have it all here. (Random but after they perfectly adjusted my face (in which the results I am so happy with) I also wanted to adjust my living room to match the inside of their building lol)"
- Z.6. /
Google /
Feb 15, 2020
"I was bitten by a large dog. He got the entire right nostril. I went to a plastic surgeon and was told, "you will never look the same, get used to people starring....." I was told the only option I had was to use skin from my face which would cause further deformation. I was heartbroken, I thought I had no other options and my face would be scared for the rest of my life. When I came to PVPS I really had low expectations and was just defeated. Dr. Sternberg, Robin, all the Ladies working were so wonderful and sympathetic in what I felt was the worst time of my life. I had no idea what the procedure was going to end up looking like, I just knew that for the first time a surgeon gave me options, hope, and made me feel like there was a possibility of my nose looking symmetrical. I could not have asked for better results! Absolutely AMAZING. I can't believe how natural looking the nasal repair turned out! If I didn't tell you what happened, you wouldn't even know. I am SO grateful, and pleased with Dr. Sternberg, Robin, PVPS in general. I would recommend him and the office for anyone's plastic surgery needs. I can never thank them enough for helping me to feel beautiful, normal, and happy again."
- K.G. /
Office Visit /
Jan 22, 2016
Previous
Next
Rhinoplasty Expected Cost
Rhinoplasty is a tailored surgery, thus the cost will vary depending on the aesthetic goals of the patient, as well as any functional corrections that need to be made. Some procedures will involve just the bone while others will involve skin grafting and cartilage reconstruction. On average, patients can expect to pay between $5,000-$10,000.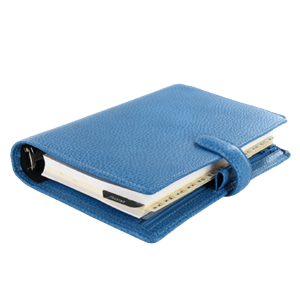 Related Posts