BOTOX® is one of three common neuromodulators approved by the FDA and used today by cosmetic surgeons to decrease unsightly lines which result from animation. This treatment offers a simple, non-surgical treatment that can temporarily (lasts 3-4 months) smooth moderate to severe frown lines between the brows, forehead lines, lip lines, and lines around the outer eyes, called "crows feet." At Ponte Vedra Plastic Surgery our staff of highly skilled surgeons will use their experience and precision to adequately administer BOTOX and give patients a wrinkle-free and youthful appearance.
BOTOX is administered during an in-office appointment that typically takes about 30 minutes. The depth, length, quantity and location of wrinkles varies for each patient. Therefore, the injection treatment, including the dosage and injection location, is tailored during the procedure. Patients will be marked for the specific areas on the face that are going to be treated. The injection is given through a syringe to localized areas on the face. Patients will feel a small prick as the needle inserts through the skin, but any pain or discomfort is controlled with a cold compress.
Immediately following a series of BOTOX injections, there will be some mild swelling and redness at the injection site. This will subside a few hours after the procedure. Patients can resume their normal activities immediately, but exercise should be avoided for a few hours. It is also recommended that patients keep their heads elevated for the first 8-10 hours. Results following BOTOX will become apparent within 4-7 days. About a week after treatment, patients will notice an inability to fully move portions of their forehead. With limited movement, wrinkles will cease to appear. The result is skin that appears smooth and soft.
BOTOX is approved by the FDA and has a long, safe history. It is administered in over 75 countries and consistently ranks as the most popular cosmetic procedure in America. However, even with its popularity, BOTOX is a drug and should only be administered by a qualified medical practitioner. Individuals who receive injections by someone inexperienced run the added risk of bruising, over medicating and ultimately, obtaining an undesirable result.
In 2009, BOTOX gained competition when Dysport (abobotulinumtoxinA) was developed, approved by the FDA, and made available to the general public. Both drugs are used to relax the facial muscles that cause wrinkles and frown lines. Some practices lean towards BOTOX to address forehead lines, while considering Dysport for crow's feet. There has been much debate as to which drug is superior. Both have their advantages. Some distinct differences can be discussed during your consultation.
Injectable fillers such as Restylane, Juvederm and Perlane help decrease wrinkles by adding volume to certain facial structures, which creates the appearance of smooth skin. BOTOX, which temporarily freezes the underlying muscle, offers a similar result, with a different approach. A skilled practitioner will be able to determine if a filler material or a product like BOTOX would garner the best results.
Individuals who wish to soften and decrease facial lines and wrinkles may be candidates for BOTOX. The most common age to receive BOTOX injections is between 30-55. However, it is also common for patients younger and older to receive injections.
BOTOX is not a permanent fix. Results will last for several months - sometimes longer - but they will not last forever. Qualified injectors will tell you there is good news and bad news when it comes to BOTOX. The good news is, if you are not happy with your results, the results will only last a few months. Likewise, the bad news is, if you love your results (which most people do), the results will only last a few months. Regardless, many patients recognize even the temporary results are worth feeling and looking younger.
Botox Reviews
"Dr. Hollie is a wonderful doctor. She has the most amazing bedside manner and you leave feeling like you have made a new friend. Not only that, but she does AMAZING work!! I have had a breast lif with implants, botox and scar revision work all by Dr. Hollie and I look and feel great! My confidence is much higher now and I love the way I fit into my clothes after having 2 children! She is fantastic and you will love the work she does on you!!"
- Anonymous /
Vitals /
May 01, 2012
"Ponte Vedra Plastic Surgery Center is the only place I will get Botox. Connie is amazing. She is very gentle and I have never experienced any pain or bruising. The staff is always courteous and attentive as well. They carry a wide variety of products and makeup as well. Hands down, PVPS is the best! Trust them for all of your cosmetic needs! A.M."
- A.M. /
Office Visit /
Jul 22, 2015
"I have been going to Pvp for many years now to Claudette Walker who has performed my juvederm and botox injections . She is very informative and professional as well as a pleasure to consult with. I have also brought my daughter Jennifer from Canada in for juvederm as well and we are both extremely pleased with our results. Thank you"
- A.P. /
Office Visit /
Oct 01, 2015
"I highly recommend Connie at PVPS. I am always extremely happy with the results of my skin after seeing Connie. She does an amazing job with botox and fillers. She is very courteous and I trust Connie and PVPS with my care."
- J.Q. /
Office Visit /
Jan 25, 2016
"After having a botched experience with a DIFFERENT plastic surgeon's office I was referred to Ponte Vedra Plastic Surgery by my dermatologist. I am so glad that I went. The entire office staff is incredible! I was extremely hesitant after being botched by the other office and must have called 10 times before my first appointment with questions and each time I spoke with someone who was very patient, knowledgable, and put me at ease. Everyone that works in the office is so kind! It is truly a pleasure going in for service and interacting with everyone that works there. The customer service is above and beyond!I see Claudette for my botox and filler and I always leave the office happy and with beautiful results!!! Not only is Claudette very sweet and professional, she truly cares about her clients and their results! She is highly experienced and is great at achieving a natural look. I actually prefer a larger lip and Claudette still manages to make my pout look natural yet luscious. It is the perfect balance. She has mastered her art! I have already scheduled my year's worth of botox and fillers with Claudette and look forward to getting additional services with her in the future. If you are considering a service then book with confidence with Claudette!!! I have been so blown away by my positive experiences with Ponte Vedra Plastic Surgery that I have a consultation with Dr. Snyder scheduled and I can't wait! Despite being botched before, I have no hesitations! You can trust Ponte Vedra Plastic Surgery!!!"
- C.G. /
Google /
Jun 02, 2016
Previous
Next
BOTOX treatment costs will vary depending on how much of the medication is used (the number of units). Most patient treatments average 30-60 units. Therefore, the cost can range between $350-$700 per session.
Click here to visit our online store where you can prepay for services and have direct access to special offers!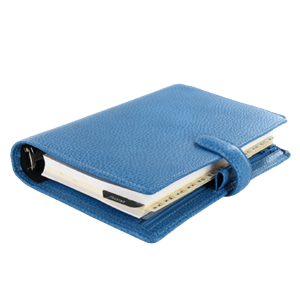 Related Posts