Ponte Vedra Plastic Surgery is proud to introduce Juvéderm™, "The Science of Smooth". We are excited to be one of the first locations in North East Florida to offer Juvederm as an option for wrinkle reduction and lip plumping. Juvéderm™, a type of Hyaluronic acid, is an injectable product used like Restylane or Radiesse, but is brought to you by Allergen, best known as the makers of Botox® Cosmetic. Dr.'s Rumsey, Burk, Scioscia, and Snyder as well as our Nurse Practitioner, Connie Meyl, were part of an early introduction project to finalize the clinical trials for Allergan, making them one of the few providers of Juvéderm™ in the area with extensive training and experience with the new product. Juvéderm™ is most commonly used in the lips, facial wrinkles and folds from the nose to the corner of the mouth.
During your appointment, the areas of the injection sites will be marked and thoroughly cleaned prior to the treatment. With the possible comfort of local anesthesia and a numbing solution contained within Juvederm, the filler will be injected into the skin. After each injection, light pressure and a cooling ointment are applied to the area. Other than feeling a tingling sensation and some visible redness in the areas of the injections, there are usually no other side effects. Most patients are able to return to work with no downtime after their 15-30 minute Juvederm procedure.
What to Expect with Juvederm
The majority of patients who receive Juvederm will notice remarkable improvements after their very first treatment with results lasting up to one year. Patients are generally thrilled with the fast-acting, visible results that the injections provide. Since hyaluronic acid is a naturally occurring substance in the human body, Juvederm side effects are intriguingly minimal with no missed time from normal activity.
Juvederm Alternative Fillers
Injectable fillers have made major advancements in the past two decades and offer a terrific cosmetic solution for patients who desire specific results without surgery. While hyaluronic acid fillers are a great choice for many patients, there are others to choose from that can garner youthful, smooth skin. Common filler procedures include those that are comprised of collagen, calcium hydroxyapatite, and polylactic acid. During your consultation, we will discuss the various fillers that are available today and will work to understand your aesthetic goals so that the best filler choice can be made.

The injection may cause some discomfort, although the size of the needle is very small. Lidocaine, a numbing solution, is contained within Juvederm to help diminish pain after the treatment. Our team will work hard to ensure patient comfort, and may choose to apply a local anesthetic to numb the area.
What Other Anti-Aging Options?
Although fillers have proved to be a terrific solution to make skin appear younger, there are other options to consider. Fat grafting, BOTOX and Dysport, as well as plastic surgery, all hold the potential to provide tremendous improvements to the skin. During the initial consultation, our team will discuss the comprehensive options and give recommendations for the absolute best procedure tailored to each patient's desired outcome. This may include a combination of cosmetic treatments.
A Juvederm injection reduces fine lines and wrinkles for a softer appearance. While this product will not make you look 20 again, it will minimize the lines and wrinkles on the face, and provide a youthful glow that many patients desire. It is important to set realistic expectations. This will be discussed in detail during your consultation.
Juvederm Reviews
"Good afternoon Claudette, I just had to thank you for how wonderful you have made my face look. I have no black and blue marks and I am very happy with your results. You have magic hands and great talent. Thank you so much for doing "your Magic" on me. My husband was quite impressed too!! I also slept on my back last night so I didn't lie on my left side (only side I can sleep on). I know you said I had no restrictions, but my face looked so wonderful, that I didn't want to take any chances."
- S.G. /
Office Visit /
Aug 02, 2016
"From check in to check out and everything in between the experience was fantastic. The staff was attentive and responsive and since I was a "virgin" to all of this they made me feel comfortable, relaxed and in good hands. Ashley did a great job and I am very satisfied with the procedures and outcome. I will be back!"
- J.B. /
Office Visit /
Sep 11, 2019
"I had my lips injected by Ashley and I am so happy with the outcome. She used a full syringe in my lips, in the body of the lips, so they look so much fuller. Ashley has an awesome personality and made the pain quick and manageable. I recommend her 100%!"
- T.S. /
Google /
Mar 05, 2020
"My face looks very good...refreshed! Love your artistic touch! Thought I should let you know!"
- D.L. /
Office Visit /
Jun 13, 2016
"I am a 43 year old female who has never done anything cosmetically. I had my first appointment with the NP Sharon Prince at Ponte Vedra Plastic Surgery and I could not be happier. Sharon put my mind at ease about non-surgical procedures. She administered my first treatment of Botox and dermal fillers. I was apprehensive at first but after meeting Sharon I am a true believer. She was so compassionate and professional I immediately felt comfortable. She explained both procedures and educated me on the possible side effects and anticipated results. I am thrilled with my results and I would recommend everyone to Sharon. She is absolutely brilliant and a true artist!!"
- T.H. /
Office Visit /
Oct 03, 2018
Previous
Next
The average cost for a syringe of Juvederm ranges between $400-$1,000. The cost will vary based on the size of the area and the desired result.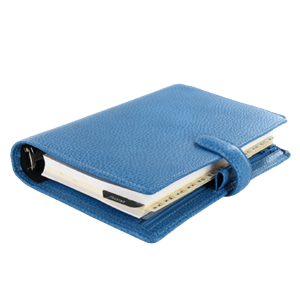 Related Posts