Youthful skin is resilient and able to repair itself as it is damaged, but as skin ages, it needs more help staying strong and healthy. So as the skin is exposed to sun, pollution, dirt, and other environmental factors, over-the-counter products may not be enough to keep skin smooth and radiant. Halo non-surgical treatments with a hybrid fractional laser help patients see a more even skin tone and a smoother skin texture, plus Halo reduces skin discoloration, fine lines, and pore size for a better overall complexion. Schedule a consultation at Ponte Vedra Plastic Surgery to learn more about Halo hybrid fractional laser treatments in Jacksonville, FL and decide if Halo is right for your cosmetic goals.
Reviews
"Staff so friendly and professional. Loved the office. Amy is awesome!"
- Anonymous /
Office Visit /
Nov 30, 2020
"I am writing this article in praise of my Aesthetician, Chris Weber at PVPS. I recently had a small procedure done and was concerned about post surgery care and maintenance of my lid area of my eye which is very delicate. I have been going to Chris at PVPS for several years now and thoroughly have enjoyed her tips and especially the expert and thorough knowledge she expends through years of her attending the most advanced progressive symposia's and certifications in skincare. My skin always looks marvelous when I follow in her advice on skincare and many family and friends have now made PVPS their skincare meca of choice and Chris as their Aesthetician. No matter if I choose to use the skincare that she recommends after she utilizes on a facial for me or to first "test drive" the skincare products I always return to get those products because quite honestly my skin just looks and feels better! Again, I returned to Chris to follow up and heed her suggestions of what would help firm, moisturize and keep my delicate eye area looking tight and smooth. I have been following this regimen and gotten many compliments. I started out after having several different skincare specialists after moving to Jacksonville but have stayed with Chris simply because I love her amazing deep cleansing facial's and how I look and feel afterward. I expected the best at PVPS but certainly surprised that Chris has elevated my experience far beyond my own expectations, she is superior at her craft! Chris is the total package for indulgence, experience and complete relaxation!"
- L.W. /
Yelp /
Nov 17, 2015
"I have been wanting to have a breast reduction and lift for 25 years but I was too afraid. I had never had surgery before. But I woke up one morning in September 2019 OVER my 34G breasts. I was over the backaches, poor posture, having to wear a bra with my bathing suit, not being able to wear cute dresses or jog. I was just over them! Because we have used PVPS for other minor services, my search for a surgeon began there. Dr. Hickman was recommended. I looked at several other local surgeons but kept coming back to her. BEST decision I've ever made! I had my consultation in February 2020, and my surgery was scheduled for April. Because of COVID, it kept getting pushed back, but on May 15, 2020, just days after elective surgery's were once again allowed, it finally happened! I was far more excited than scared and I knew I was in the very best hands with Dr. Hickman. When I woke up from surgery, my life instantly changed. My recovery was easy ... no drains, no ugly external sutures, just absolutely perfect, perky 34D breasts. I haven't been a D since I was 16! I'm 45 and for the first time in my life, I'm not disgusted to look at my breasts. Seriously ladies - it's a life-changer and Dr. Hickman is amazing!!!! If you've even thought about a breast reduction, make your consultation appointment with PVPS today!"
- Anonymous /
Office Visit /
Nov 25, 2020
"Chris is the most attentive aesthetician that I have ever seen. The improvement in my skin since seeing her is amazing. I would definitely recommend her to anyone looking for someone in that field!"
- Anonymous /
Office Visit /
Oct 20, 2020
"I am writing to give a huge thank you to Dr. Bates. First off, this was my first surgery of any kind and he was there to answer any questions that I had along the way. Dr. Bates is very knowledgeable about his craft and you can tell from the first interaction with him that he wants the best outcome possible for each and every patient. Dr. Bates had an outstanding bedside manner, which I am thankful for since as stated prior this was my first procedure of any kind. Dr. Bates is not only a wonderful surgeon but overall a caring physician who looks out for the needs of each person he comes in contact with. Dr. Bates also has a fantastic nurse named Rosie and they will be making many people happy for years to come."
- Anonymous /
Office Visit /
Oct 06, 2020
Previous
Next
To help patients feel more comfortable during the procedure, a numbing cream or topical anesthetic may be applied to the skin before the treatment begins. Once the skin is cleansed and prepped, the technician will carefully roll the Halo handpiece over the skin for an even application. Depending on the strength of the treatment and the size of the area being treated, a Halo procedure may take 30 – 60 minutes.
Patients may feel some warmth or a prickling sensations in the treated areas of skin for 15 – 45 minutes after their treatment, but they should be able to resume their normal activities. The treated skin may begin to peel about one day after the procedure, but this can be covered with makeup. Patients should not pick or disturb the peeling as the skin naturally sloughs off. Most patients see results 2 – 5 days after their treatment that continue to improve over the next few months.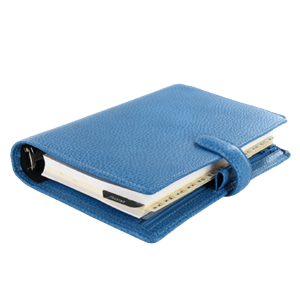 Halo treatments are customized to be more or less aggressive for each patient based on their skin concerns and needs. Patients may need several less aggressive treatments for sensitive skin or they may want a few strong treatments to see results faster. The technician can help each patient determine their best treatment plan, including how many treatments to get and how often to schedule them.
Halo hybrid fractional laser treatments can help with a wide range of skin concerns, including:
Discoloration
Large pores
Rough skin texture
Scar revision
Signs of aging
Sun damage
Uneven skin tone
Wrinkles and fine lines
After Halo treatments, patients should take great care to protect their skin by using consistent sun protection, like UV sunscreen. The skin will be sensitive after the treatment, so patients should talk to their technician about the best skin care products to soothe and re-hydrate their skin. Touch-up treatments are recommended to help patients extend their results and reveal deeper benefits.
Related Posts