Natural aging, childbirth, and menopause are just a few of the reasons the skin and tissue of the internal and external vaginal areas can become slack, unattractive, and create functional problems. At Ponte Vedra Plastic Surgery, we offer ThermiVa nonsurgical vaginal tightening to restore your appearance and sensations. ThermiVa treatments are a quick, painless way to restore vaginal, vulvar, and labial laxity, as well as treat vaginal dryness, stress incontinence, and certain sexual dysfunctions. By heating the internal and external vaginal tissue, ThermiVa stimulates the body's natural collagen production, which restores and rejuvenates the body. ThermiVa is a wonderful nonsurgical option to help you become more confident and enjoy your body again.
Reviews
"I am writing this article in praise of my Aesthetician, Chris Weber at PVPS. I recently had a small procedure done and was concerned about post surgery care and maintenance of my lid area of my eye which is very delicate. I have been going to Chris at PVPS for several years now and thoroughly have enjoyed her tips and especially the expert and thorough knowledge she expends through years of her attending the most advanced progressive symposia's and certifications in skincare. My skin always looks marvelous when I follow in her advice on skincare and many family and friends have now made PVPS their skincare meca of choice and Chris as their Aesthetician. No matter if I choose to use the skincare that she recommends after she utilizes on a facial for me or to first "test drive" the skincare products I always return to get those products because quite honestly my skin just looks and feels better! Again, I returned to Chris to follow up and heed her suggestions of what would help firm, moisturize and keep my delicate eye area looking tight and smooth. I have been following this regimen and gotten many compliments. I started out after having several different skincare specialists after moving to Jacksonville but have stayed with Chris simply because I love her amazing deep cleansing facial's and how I look and feel afterward. I expected the best at PVPS but certainly surprised that Chris has elevated my experience far beyond my own expectations, she is superior at her craft! Chris is the total package for indulgence, experience and complete relaxation!"
- L.W. /
Yelp /
Nov 17, 2015
"The staff was so nice and helpful. Dr. Burk is amazing and did such a good job with my breast augmentation surgery. I told him exactly what I wanted and he made it happen."
- N.J. /
Google /
Oct 11, 2019
"I LOVE DR. STENBERG & HIS STAFF! THEY ARE SOOOO PROFESSIONAL AND PERSONABLE! EXTREMELY CARING AND DR. STERNBERG DOES AWESOME AWESOME WORK! HE HAS CHANGED MY LIFE! THANK YOU DR. STERNBERG & STAFF!"
- M.M. /
Google /
Oct 10, 2019
"Commending the Amelia Island Office:Tiffany Minock - Patient Concierge -- outstanding with appointments;scheduling, payment -- and computer excellence with Brilliant Distinction points! Very welcoming, kind and extremely efficient and helpful! !Commending Kim Lindsey, Aesthetician -- at the Amelia Island Office:Having a facial with Kim is an amazing experience. She is gifted --her knowledge, touch and kindess are felt, as she tailors the facial to the patient's particular needs. She is a gem. Wish I could get a facial every day from Kim!Commending Amy Kadlubowski, Nurse Practicioner at the Amelia Island Office -- Amy is brilliant with her knowledge of the skin; and assessment of the patients' needs. She listens -- and spends time discussing the proper procedure; and is extremely skillful in her administration. No pain from Amy!"
- P.C. /
Google /
Sep 17, 2019
"Commending the Amelia Island Office:Tiffany Minock - Patient Concierge -- outstanding with appointments;scheduling, payment -- and computer excellence with Brilliant Distinction points! Very welcoming, kind and extremely efficient and helpful! !"
- P.C. /
Google /
Sep 13, 2019
Previous
Next
ThermiVa uses a special wand applicator which may be applied externally to labia and vulvar tissues to restore normal tissue tone and function. The specially designed hand piece may also deliver radio frequency energy inside the vagina to revive atrophic tissue and other internal structures. The procedure is quick an and painless, so patients are able to relax during their treatment without anesthesia or sedatives.
There is no downtime with the ThermiVa procedure. It is an in-office procedure that can take up to 30 minutes. You will be able to resume all daily activities following the procedure. Three treatments are recommended for optimal results, and most patients will see noticeable improvement after the first or second session.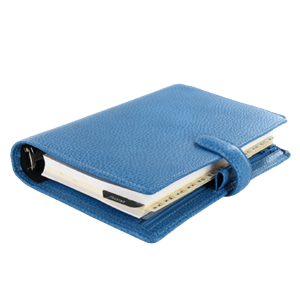 ThermiVa is designed to treat the vaginal area, including the labia.
Vaginal laxity: the treatment will tighten the vagina at the opening and the full length of the vagina.
Vulvar or labial laxity: it will tighten the labial tissues and minimize any sagging ("camel toe"). This will result in more comfort in body-hugging clothing.
Vaginal dryness: the treatment will create thicker and softer skin and add more moisture both internally and externally to improve daily life and sexual intercourse.
Stress incontinence: ThermiVa will help reduce any leakage, accidents, or urge symptoms.
Sexual or orgasmic dysfunction: it can help result in heightened sensitivity, more coordinated and stronger muscular contractions, and ability to achieve orgasms in a shorter amount of time.
ThermiRF is a new FDA approved device that uses radiofrequency (RF) energy to heat up the deep layers of the skin from inside the body. Using more controlled and carefully monitored delivery of energy right where it is needed most, allows or surgeons to tighten the tissues underneath the skin. Because the heat is not delivered on top of the skin, there is much less discomfort for the patient and superior results are achieved.
Patients will get their best results if they have three initial treatments in three months followed by annual touch-up treatments. Natural aging will continue and significant weight changes can alter the results. Pregnancy and childbirth will also diminish the results, but another set of ThermiVa treatments can restore the patient.