There are quite a few different types of lesions including skin tags, milia, moles, and warts. Skin lesions can either be raised and create a bump or can lie beneath the skin's surface and cause a dark spot. While skin lesions are usually harmless and can be left alone, some patients elect to have them removed for aesthetic reasons or to avoid potential health risks such as skin irritation or cancer. At Ponte Vedra Plastic Surgery in Jacksonville, FL, our highly trained team of plastic surgeons is pleased to offer cryotherapy with CryoPen for lesion removal. During your consultation, we will examine the lesion to determine if cryotherapy is the best option for you.
Reviews
"I am writing this article in praise of my Aesthetician, Chris Weber at PVPS. I recently had a small procedure done and was concerned about post surgery care and maintenance of my lid area of my eye which is very delicate. I have been going to Chris at PVPS for several years now and thoroughly have enjoyed her tips and especially the expert and thorough knowledge she expends through years of her attending the most advanced progressive symposia's and certifications in skincare. My skin always looks marvelous when I follow in her advice on skincare and many family and friends have now made PVPS their skincare meca of choice and Chris as their Aesthetician. No matter if I choose to use the skincare that she recommends after she utilizes on a facial for me or to first "test drive" the skincare products I always return to get those products because quite honestly my skin just looks and feels better! Again, I returned to Chris to follow up and heed her suggestions of what would help firm, moisturize and keep my delicate eye area looking tight and smooth. I have been following this regimen and gotten many compliments. I started out after having several different skincare specialists after moving to Jacksonville but have stayed with Chris simply because I love her amazing deep cleansing facial's and how I look and feel afterward. I expected the best at PVPS but certainly surprised that Chris has elevated my experience far beyond my own expectations, she is superior at her craft! Chris is the total package for indulgence, experience and complete relaxation!"
- L.W. /
Yelp /
Nov 17, 2015
"Chris is the most attentive aesthetician that I have ever seen. The improvement in my skin since seeing her is amazing. I would definitely recommend her to anyone looking for someone in that field!"
- Anonymous /
Office Visit /
Oct 20, 2020
"I am writing to give a huge thank you to Dr. Bates. First off, this was my first surgery of any kind and he was there to answer any questions that I had along the way. Dr. Bates is very knowledgeable about his craft and you can tell from the first interaction with him that he wants the best outcome possible for each and every patient. Dr. Bates had an outstanding bedside manner, which I am thankful for since as stated prior this was my first procedure of any kind. Dr. Bates is not only a wonderful surgeon but overall a caring physician who looks out for the needs of each person he comes in contact with. Dr. Bates also has a fantastic nurse named Rosie and they will be making many people happy for years to come."
- Anonymous /
Office Visit /
Oct 06, 2020
"The best. Everything is perfect. The people are very professional."
- M.G. /
Google /
Oct 03, 2020
"Dr Christopher Bates was a pleasure to meet and made me feel so comfortable ☺."
- L.F. /
Google /
Oct 01, 2020
Previous
Next
Cryotherapy is a simple procedure, ideal for individuals who have age spots, warts, milia, skin tags, lesions, or moles. Removal can be performed for cosmetic and medical reasons. Candidates typically meet the following criteria:
Are dealing with chronic skin irritation
Desire the removal of one or more skin lesions
Feel self-conscious about their skin
Feel their lesion could be cancerous
Have a skin lesion in a prominent area on the body, such as the cheeks, hands, nose, or chin
Cryotherapy with CryoPen releases a fine stream of nitrous oxide under high pressure to freeze and remove unwanted skin imperfections. The CryoPen offers several different applicators to allow for millimetre precision without damaging surrounding healthy tissue. The type of applicator used for your treatment will depend on the size, type, and location of your skin lesion. All cryotherapy sessions are performed onsite in one of our private treatment rooms. Most removals with CryoPen take about 2 – 30 seconds per skin lesion.
After your cryotherapy procedure, the treatment area may feel sensitive and tender. These symptoms usually fade within a few days. Over-the-counter pain medication may be used to reduce any discomfort. It's important that you adhere to all post-op instructions so the treatment sites heal properly. Usually, the skin will scab over and heal within 2 – 3 weeks with proper aftercare and application of topical medication. If you have any questions during your recovery process, call our office for assistance.
Frequently Asked Questions
What are the most common lesions removed?
There are many different types of lesions on the body. Lesions that have a danger of becoming melanoma are almost always removed for medical reasons. These include lesions and moles that are irregular in shape, crusty, bleeding, or discolored. Other lesions, such as large or bumpy mole, generally are just annoying. If a lesion is truly bothersome and upsetting due to its cosmetic appearance, it may be considered for lesion removal.
Is scarring a concern?
Unfortunately, scarring is a part of lesion removal surgery but cryotherapy involves less scarring than other methods of lesion removal with minimal post-op care. Patients worried about the scarring should seek out a highly trained plastic surgeon. Our team understands not only how to safely remove the lesion, but how to incorporate techniques to minimize scarring for the best results possible. You can rest assured that when you visit our practice, you are in good hands.
Do I need plastic surgery?
Cryotherapy for aesthetic reasons is a procedure to remove unsightly and bothersome lesions, per a patient's overall dislike of having or seeing the lesion on their body. A lesion that is too large or dark, bumpy, or one that is visibly noticeable may be considered for removal.
Will it come back?
The majority of lesions that are removed with cryotherapy often do not return. Cryotherapy with CryoPen offers positive, lasting outcomes for patients and the worry of the lesion growing back is usually not a concern.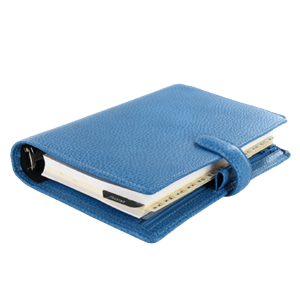 If the lesion is removed for cosmetic reasons, insurance generally does not apply. However, if a lesion is examined and thought to be cancerous or cause medical harm to a patient, insurance may cover a portion of the cost. Cryotherapy pricing is based on the size, type, and location of the lesion. We often recommend having the lesion examined by a dermatologist. If lesion removal is recommended, this can be addressed with your insurance provider prior to seeking out a plastic surgeon. We understand that lesions can cause anxiety and irritation. Ponte Vedra Plastic Surgery in Jacksonville, FL can help restore your appearance with a fast and easy cryotherapy treatment. Call our office at your earliest convenience to schedule an appointment with our team for additional info about cryotherapy.