Our Jacksonville, FL PVPS team is proud to perform platelet-rich plasma therapy (PRP) at Ponte Vedra Plastic Surgery to help replenish your appearance. PRP therapy is one of the most sought-after cosmetic procedures in the industry because of its natural method and thrilling results. The treatment utilizes your own plasma to stimulate your skin, reducing the appearance of wrinkles. It can also be combined with microneedling in what is referred to as a vampire facial. Many patients also opt to combine a dermal filler or wrinkle relaxer with their treatment. To learn more about PRP therapy, contact Ponte Vedra Plastic Surgery in Jacksonville, FL to schedule a consultation. We are always excited to discuss all the benefits of PRP and how it can help to improve your skin.
Reviews
"I am writing this article in praise of my Aesthetician, Chris Weber at PVPS. I recently had a small procedure done and was concerned about post surgery care and maintenance of my lid area of my eye which is very delicate. I have been going to Chris at PVPS for several years now and thoroughly have enjoyed her tips and especially the expert and thorough knowledge she expends through years of her attending the most advanced progressive symposia's and certifications in skincare. My skin always looks marvelous when I follow in her advice on skincare and many family and friends have now made PVPS their skincare meca of choice and Chris as their Aesthetician. No matter if I choose to use the skincare that she recommends after she utilizes on a facial for me or to first "test drive" the skincare products I always return to get those products because quite honestly my skin just looks and feels better! Again, I returned to Chris to follow up and heed her suggestions of what would help firm, moisturize and keep my delicate eye area looking tight and smooth. I have been following this regimen and gotten many compliments. I started out after having several different skincare specialists after moving to Jacksonville but have stayed with Chris simply because I love her amazing deep cleansing facial's and how I look and feel afterward. I expected the best at PVPS but certainly surprised that Chris has elevated my experience far beyond my own expectations, she is superior at her craft! Chris is the total package for indulgence, experience and complete relaxation!"
- L.W. /
Yelp /
Nov 17, 2015
"Dr. Burk and his team are amazing. I was hesitant about plastic surgery, as I'd never had any before, but he and all of the nurses did an incredible job. They were beyond knowledgeable, friendly, and made me feel very comfortable. The procedure was great and I am ecstatic with my results. From booking to post-op, Ponte Vedra Plastic Surgery is remarkable."
- G.M. /
Google /
Mar 05, 2020
"I had my lips injected by Ashley and I am so happy with the outcome. She used a full syringe in my lips, in the body of the lips, so they look so much fuller. Ashley has an awesome personality and made the pain quick and manageable. I recommend her 100%!"
- T.S. /
Google /
Mar 05, 2020
"Doctor Sternberg, Nurses and staff are amazing! I was in good care from start to finish. From the beginning, I was very comfortable with Dr. Sternberg. You can just tell from meeting him for the first time that he is very passionate about his work. He will take good care of you."
- B.M. /
Google /
Mar 04, 2020
"Listened to my fears and reassured me with their knowledge and experience. Very professional and clean!"
- M.O. /
Google /
Mar 03, 2020
Previous
Next
PRP Therapy Ideal Candidates
Those who have dynamic wrinkles, droopy skin, volume loss, and uneven skin tone are typically the best candidates for PRP therapy. Since it naturally promotes collagen production, it is also a wonderful treatment option for refreshing tired-looking skin. Inform us if you have certain skin conditions, anemia, or blood disorders to decide if it is safe for you to receive PRP therapy.
PRP Therapy Procedure Technique
Once you are seated comfortably in one of our private treatment rooms, a small amount of blood will be pulled from your arm and placed in a centrifuge machine. Most of the time we remove about one vial worth of blood. After about 15 minutes, the different components of the blood will be separated and ready for injection. We will place the rich plasma into a sterile syringe and inject it into the predetermined locations. The PRP procedure usually only takes approximately five minutes, but that can vary on a patient-to-patient basis.
While PRP will provide stunning rejuvenation and strengthen the treated skin, injectable wrinkle treatments provide more immediate results. Depending on your goals, you may prefer PRP alone or you may want to combine it with an injectable wrinkle treatment, like BOTOX, Juvéderm, or Restylane. During your consultation, we will build your custom treatment plan to match all your needs and goals.
PRP Therapy After Treatment
Platelet-rich plasma naturally promotes the production of collagen and elastin to create tauter, more youthful looking skin. As it utilizes your own blood, the risk of adverse or allergic reactions is basically nonexistent. You should expect your face to be a bit red after PRP therapy as traces of red blood cells can make it into the plasma injection. A cold pack can be applied to the injection area to minimize discomfort or minor swelling. We recommend you receive treatments every 4 – 6 weeks.
PRP Therapy Frequently Asked Questions
How long do results last?
PRP therapy has been known to last for 1-2 years. The longevity of the results will vary from each patient and will depend on the area being treated. The benefit of this procedure is that it does not require surgery or significant down time and is more affordable.
What are the risks and complications of PRP therapy?
The risks for PRP by itself are extremely minor and include only prolonged bruising and swelling. When combined with microneedling however, potential risks may include infection, mild scarring, pigment changes, and delayed healing. That's why it's important to have microneedling done by a skilled plastic surgeon, Nurse practitioner, or aesthetician who is highly experienced with the process.
Will PRP help replenish volume?
No. Although PRP therapy offers stunning results since it rejuvenates the appearance of the skin and helps promote collagen and elastin, it will not replenish volume. If you wish to contour certain areas on the face that have lost volume, then dermal fillers or fat grafting may be the treatment choice for you.
Is PRP therapy painful?
PRP injections feel similar to a dermal filler or BOTOX injection with the additional step of the plasma extraction. Typically, most patients will feel a mild pinch or pressure at the time of injection.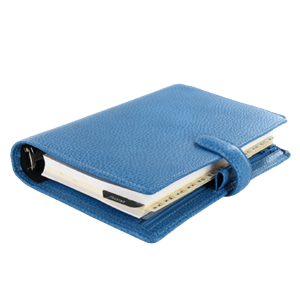 PRP Therapy Expected Costs
The cost of PRP therapy will be dependent on the area being treated and if it is combined with another cosmetic procedure like a filler or wrinkle relaxer. We can come up with an estimated cost during your initial consultation and discuss all your payment options. To learn more about this popular procedure, contact our Jacksonville, FL office to schedule an appointment.